Jim Geraghty of National Review and Greg Corombos of Radio America praise Hong Kong for ditching the Chinese extradition bill thanks to millions demanding the preservation of their freedom. They discuss Bill Clinton claiming ignorance of Jeffrey Epstein's alleged sex trafficking and pedophilia. They scrutinize Kris Kobach's chances to win the Senate seat in Kansas as well as the potential impact upon the Republican majority. And Jim and Greg close the show by raising a toast to the legacy of the late Ross Perot.
Subscribe to Three Martini Lunch in iTunes (and leave a 5-star review, please!), or by RSS feed. For all our podcasts in one place, subscribe to the Ricochet Audio Network Superfeed in iTunes or by RSS feed.
Please Support Our Sponsor!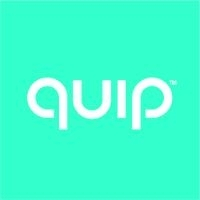 Quip is the NEW electric toothbrush that packs just the right amount of vibrations into an ultra slim design with guiding pulses to simplify better brushing - at a fraction of the cost of bulkier brushes. Quip starts at just $25 and right now, you can go to getquip.com/ricochet to get your first refill pack FREE with a QUIP electric toothbrush.