Jim Geraghty of National Review and Greg Corombos of Radio America shake their heads in disgust as a straight Obamacare repeal appears doomed in the Senate, due to opposition from multiple Republican senators who voted for the very same bill two years ago – when they knew it would be vetoed. They also react to reports that President Trump engaged in a dinner conversation with Vladimir Putin without any other members of his staff, including a U.S. translator. And they wonder if an intervention is necessary for liberal writer Louise Mensch, after she tweeted that unnamed people might seek the death penalty for White House Chief Strategist Steve Bannon due to his supposed espionage on behalf of the Russians.
More
Please Support Our Sponsor!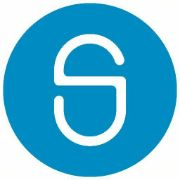 Protect your home the smart way WITHOUT the expensive long-term contracts using SimpliSafe. Visit
SimpliSafe.com/ricochet
.