Jim Geraghty of National Review and Greg Corombos of Radio America react to House Republicans stripping Iowa Rep. Steve King of all committee assignments after his controversial comments in the New York Times. Jim also reveals some his interesting discoveries after combing through the record of California Sen. Kamala Harris as she prepares for a 2020 White House run. And they wonder why New York Sen. Kirsten Gillibrand is bothering to run for president and planning to run as a champion of women in a Democratic primary full of them.
More
Please Support Our Sponsor!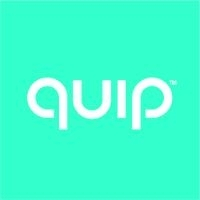 Quip is the NEW electric toothbrush that packs just the right amount of vibrations into an ultra slim design with guiding pulses to simplify better brushing - at a fraction of the cost of bulkier brushes. Quip starts at just $25 and right now, you can go to getquip.com/ricochet to get your first refill pack FREE with a QUIP electric toothbrush.