Jim Geraghty of National Review and Greg Corombos of Radio America react to reports – and audio – of Montana GOP House candidate Greg Gianforte getting physical with a reporter, who claims Gianforte body slammed him and broke his glasses. They also shake their heads as Manchester police stop sharing intelligence on Monday's bombing with U.S. officials after several sensitive items were made public. And they groan as Washington Post columnist David Ignatius has already decided that the 2018 midterm elections will be all about whether to impeach Trump because he is just so very sure that Robert Mueller will recommend impeachment, Trump won't resign and Republicans won't pursue impeachment on their own.
Subscribe to Three Martini Lunch in iTunes (and leave a 5-star review, please!), or by RSS feed. For all our podcasts in one place, subscribe to the Ricochet Audio Network Superfeed in iTunes or by RSS feed.
Please Support Our Sponsor!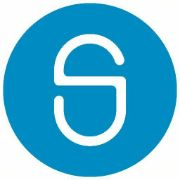 Protect your home the smart way WITHOUT the expensive long-term contracts using SimpliSafe. Visit
SimpliSafe.com/ricochet
.