When you pierce the echo chambers of Miley Cyrus, Nick Cage, Johnny Depp, Russell Brand, Jimmy Kimmel and their like-minded thinkers, you generally become referred to as a "provocateur", and that's the kindest thing these people call Sabo. On this episode of Whiskey Politics, we have an open and transparent discussion with conservative street 'guerilla' artist Sabo from his home in Los Angeles. Fresh off the HBO Vice News piece about him and the countless articles seen by millions, several times placed on Drudge, his art often placed in and around the Hollywood award shows which raise eyebrows, forcing people to face tough truths. Additionally, more people are learning that artists can be also found on the Right.
Sabo coined the term "Conservativism Is the New Punk". And there is nothing more punk rock than raging against the system, powerful elites, and groupthink by demonstrating their hypocrisy through compelling and original pieces that has everyone talking. Sabo opens up about being banned on social media, 'shadowblocking' Conservatives, the blight of inner cities being used as 'Democratic voter farms'. We also discuss the next generation of voters, social justice warriors on parade (and his encounters at the woman's march). Is there still an alt-right? And his potential upcoming visit to the Oscars. Oh, and remember the Al Franken billboard? That was the result of choreographed dance with a lot of practice.
Meet Sabo at Saving California on March 17th in Burbank, CA. Sabo can be found at http://unsavoryagents.com/ (now back up since our interview when it was shut down by Go Daddy).
Follow Whiskey Politics at http://WhiskeyPolitics.net and our Facebook page and follow Dave on Twitter and subscribe to iTunes where your 5-star rating will be greatly appreciated!
Out Music: Street Fighting, Rolling Stones
Subscribe to Whiskey Politics in iTunes (and leave a 5-star review, please!), or by RSS feed. For all our podcasts in one place, subscribe to the Ricochet Audio Network Superfeed in iTunes or by RSS feed.
Please Support Our Sponsor!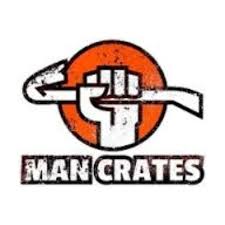 This isn't some cologne sampler or cheesy mug, Man Crates offers curated gift collections for EVERY type of guy: from the sports fanatic, to the home chef, to the outdoorsman. Get 5% off RIGHT NOW at
ManCrates.com/WHISKEY
.