Daniel Foster of National Review Online and Greg Corombos of Radio America get a kick out of reports that Elizabeth Warren and her team are still trying to do damage control over her DNA stunt. They also unload on the mainstream media for insisting that every kind word said Wednesday about the late George H.W. Bush was somehow an obvious rebuke of President Trump. And they react to news that Trump is at least contemplating a change in running mates for 2020.
Subscribe to Three Martini Lunch in iTunes (and leave a 5-star review, please!), or by RSS feed. For all our podcasts in one place, subscribe to the Ricochet Audio Network Superfeed in iTunes or by RSS feed.
Please Support Our Sponsor!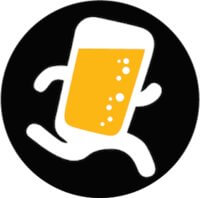 HOPSY brings beer on tap to the comfort of your own home, without the price tag many beer drinkers have come to expect. o get the SUB home draft machine, 2 mini-kegs of beer (equivalent to 2 six packs), 2 Hopsy glasses and free membership in the monthly beer Club for $99, go to tryhopsy.com/martini and use promo code martini. Terms and conditions apply.