It's the first Law Talk of the new year and Professors Richard Epstein and John Yoo are starting off 2018 with verve. On this installment: who looks worse in the Mueller investigation, President Trump or the FBI? Is trading DACA for a border wall a grand bargain or a big mistake? Can California prosecute business owners for working with federal immigration authorities? Can blue states sue their way out of the new tax law? Will the Supreme Court overhaul internet taxation? Do federal judges really need clerks? And does the Americans with Disabilities Act protect "obnoxious chronic body odor"?
All that plus John Yoo, long-suffering Philadelphia Eagles fan, enjoys the sensation of human joy for the first time in his life. We can't bring ourself to tell the guy what's coming next.
Subscribe to Law Talk With Epstein, Yoo & Senik in Apple Podcasts (and leave a 5-star review, please!), or by RSS feed. For all our podcasts in one place, subscribe to the Ricochet Audio Network Superfeed in Apple Podcasts or by RSS feed.
Please Support Our Sponsors!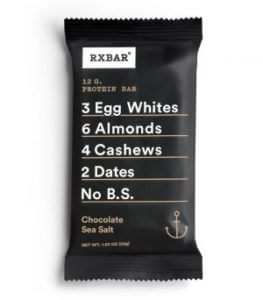 RXBAR set out to create a new kind of protein bar with a few simple, clean ingredients and where every ingredient serves a purpose. For 25% off your first order, visit RXBAR.com/lawtalk and enter promo code LAWTALK.
Quip is the NEW electric toothbrush that packs just the right amount of vibrations into an ultra slim design with guiding pulses to simplify better brushing - at a fraction of the cost of bulkier brushes. Quip starts at just $25 and right now, you can go to getquip.com/ricochet to get your first refill pack FREE with a QUIP electric toothbrush.