It's a special episode dedicated to the election that divides the nation this November, the Rock and Roll Hall of Fame. Fans are eligible to vote for inductees up to December 15. We're here to present all the critical information necessary to inform your decision.
* Qualifications – Who gets in the RR HOF and why? Also a review of potential Rock and Roll analytics.
* Worst Rock and Roll Hall of Fame members – How did these people get in and why? Finally, peole saying what needs to be said about The Moonglows and the Sex Pistols.
* Current Hall of Fame nominees – We break down the most likely scenarios of who gets in and draft our 2017 classes. Also, exclusive audio of some unfortunate new attack ads this controversial election has generated. And don't forget to express YOUR opinion on who will get in, via this poll.
* What were we drinking during the episode? GraniteCity's The Bennie Bock and Pabst Blue Ribbon.
Subscribe to HWX in Apple Podcasts (and leave a 5-star review, please!), or by RSS feed. For all our podcasts in one place, subscribe to the Ricochet Audio Network Superfeed in Apple Podcasts or by RSS feed.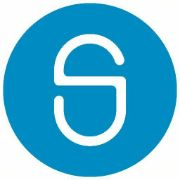 Protect your home the smart way WITHOUT the expensive long-term contracts using SimpliSafe. Visit
SimpliSafe.com/ricochet
.