It's another very special episode of HWX, with Brian Ward and Paul Happe discussing the critical issues of our times. Topics addressed include:
* Sean Spicer and Stephen Miller press relations – is it the end of the modern media as we know it?
* A Day without Immigrants hits home as Brian and Paul experience a day without a gourmet chicken sandwich,
* The implications of the new home digital assistants, with an exclusive preview of the new Matlock and his withering cross examination of a smart water heater
* Fear Update – Al Franken is afraid and accusing Donald Trump of using terrorist tactics
* The BIG announcement of the Make the Oscars Great Again, 2017 Academy Awards Politicization Fantasy Contest. The rules and scoring categories are below. Ricochet members, please enter your selections in the comments section. Non-Ricochet members, please send them via email at: [email protected]
Subscribe to HWX in Apple Podcasts (and leave a 5-star review, please!), or by RSS feed. For all our podcasts in one place, subscribe to the Ricochet Audio Network Superfeed in Apple Podcasts or by RSS feed.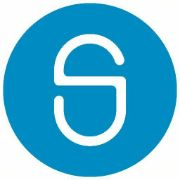 Protect your home the smart way WITHOUT the expensive long-term contracts using SimpliSafe. Visit
SimpliSafe.com/ricochet
.