Brian Ward and Paul Happe reconvene for a special Christmas edition of HWX. Topics addressed include:
* Rock and Roll Hall of Fame winners announced and our predictions from 2 weeks ago are reviewed, as well as the accuracy of the listeners' poll. Also included, exclusive voice mail audio of the "Dewey Defeats Truman" moment of Paul declaring erroneously declaring victory prior to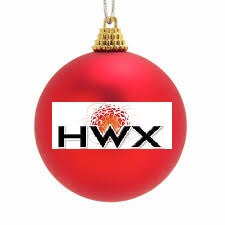 his devastating loss.
* Politically correct Holiday music is in the air, led by the new version of Baby It's Cold Outside by Minnesota artists Liza and Lemanski . Also exclusive audio of the new album A Very Minnesota Christmas.
* This week's conclusion of the Electoral College's business yielded controversy and a rare convergence of Fake News and Situational Ethics. The breathtaking simultaneous double standard by Democrats on the propriety of the Electoral College itself and the hysteria surrounding Russian Hackers are analyzed.
All member comments welcome in the comments section. Hope you enjoy.
Subscribe to HWX in Apple Podcasts (and leave a 5-star review, please!), or by RSS feed. For all our podcasts in one place, subscribe to the Ricochet Audio Network Superfeed in Apple Podcasts or by RSS feed.