Check out the new Harvard Lunch Club Hidden Gem playlist on Spotify!
Want to help the HLC podcast continue to prosper and grow? Please take just a minute to go to iTunes and give us 5 stars! Don't know how? It's easy: directions here. We thank you! (and please hit our tip jar, here…ty bb, xoxo).
Welcome to the Harvard Lunch Club Political Podcast for April 18, 2017 (that fateful day and year!) it's the Trump and Kim's Yuuge Bad Hair Day edition of the podcast sponsored by SimpliSafe, protect your home the smart, inexpensive, wireless way with SimpliSafe, and by Harry's shave. Been thinking about it? Want to change your life for the better? Go to Harrys.com and don't forget to enter the promo code Harvard!
When bad hair days are a way of life, you've just got to move forward with more substantial things and honestly, I don't know about you, but when I think substantial, I think nuclear war substantial. Let the megatons fly, says I.
This may not be so funny (may seriously impact our download numbers in the peninsula) if Seoul gets vaporized sometime soon. But the truth is, what Trump is doing now should have been done fifteen years ago. Patience as a strategy has been stinkingly ineffective until now, wouldn't you say? What makes us think something lucky is going to happen?
And, we examine – in, according to Todd, cumbersome and excruciating detail – and we see the veritable Phoenix Trump rising from the ashes. What do these polls mean? One clear factor is the "politics ends at the water's edge" phenomenon. The news has been mostly foreign policy lately and any President does well in the polls when they are seen to be taking a commanding role in foreign policy.
We will, naturally, have our shower thoughts and our hidden gem this week (Gawd only knows what brought this puppy to Todd's fevered brain) is Herman's Hermits' version (was there ever a cover?!?) of Henry the Eighth.
This edition of the Harvard Lunch Club Political Podcast is brought to you by SimpliSafe.
Protect your home the smart way without the expensive long-term contracts using Simply Safe home security. Visit Simply Safe-dot-com-slash-RICOCHET. That's spelled S-I-M-P-L-I-S-A-F-E dot com slash Ricochet.
And, the HLC podcast is brought to you by Harry's shave
If you can get a better shave for much less money and have it delivered right to your door why wouldn't you? That's what you get with Harry's shave. These people make a lovely product. Never known anyone to go back.
Subscribe to Harvard Lunch Club in Apple Podcasts (and leave a 5-star review, please!), or by RSS feed. For all our podcasts in one place, subscribe to the Ricochet Audio Network Superfeed in Apple Podcasts or by RSS feed.
Please Support Our Sponsors!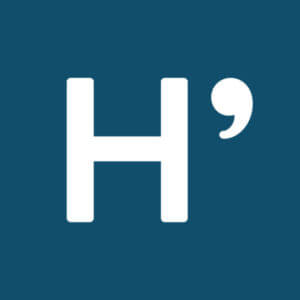 Harry's is so confident in the quality of their blades, they want you to try their most popular Trial Set for FREE! Comes with a razor handle of your choice, five-blade cartridge, and shaving gel, both free when you sign up, just pay a small fee for shipping. To redeem your free trial offer, go to Harrys.com/HARVARD right now.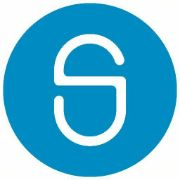 Protect your home the smart way WITHOUT the expensive long-term contracts using SimpliSafe. Visit
SimpliSafe.com/ricochet
.