Bobby Jindal, former governor of Louisiana, stops by to talk to the full crew about How Trump Wins the Populist Patriots and how that particular group has been ill served by Democrats and Republicans alike and what Republicans can do to win their support. The Jobs Report is out with "unexpectedly high" numbers: 266,000 new non-farm jobs. Remember when the reports were always "unexpectedly low" under Obama? Rob attempts to explain why Obama is responsible for Trump's great economy even though he hedges his bets by saying presidents can't control the economy. Then John Yoo, detainee at UC Berkeley, joins the podcast, again, to talk impeachment. John has the most beautiful suggestion for what Trump should do, should there be an impeachment trial in the Senate. You'll want to hear this one because it's a winner. Big league. And if you disagree, let us know in the comments.
Finally, congratulations to @garymcvey for winning the prestigious Lileks Post of the Week competition for his post, On Her Majesty's Secret Service: This Never Happened to the Other Fellow. We only hand out 52 of these per year, folks.
Music from this week's episode: Kokomo by The Beach Boys, because our regular producer, @blueyeti, is vacationing in the Bahamas. Our fill-in producer, @max, is currently looking out the window of his office at an actual snow storm in New Hampshire.
Have a great weekend!
Please give Ricochet Podcast a 5-star rating! For all our podcasts in one place, subscribe to the Ricochet Audio Network Superfeed in Apple Podcasts or by RSS feed.
Please Support Our Sponsors!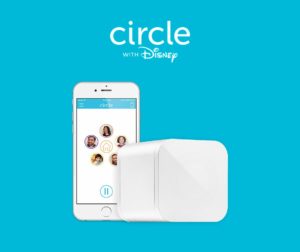 Circle is the easiest way to manage your family's online time across ALL their connected devices inside and outside your home. Get $30 off when you visit meetcircle.com/RICOCHET and enter RICOCHET at checkout.
Quip is the NEW electric toothbrush that packs just the right amount of vibrations into an ultra slim design with guiding pulses to simplify better brushing - at a fraction of the cost of bulkier brushes. Quip starts at just $25 and right now, you can go to getquip.com/ricochet to get your first refill pack FREE with a QUIP electric toothbrush.