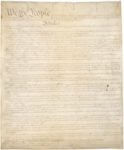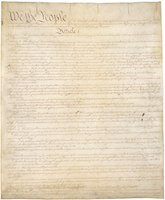 Why do you need an AR-style rifle?
To stop an invasion…of our homes. God made men but Colt made an eight-months pregnant woman equal to two men armed with pistols.
"They came in heavily hooded and masked. As soon as they had got the back door opened, they had a pistol on me and was grabbing my 11-year-old daughter," [Jeromy King] said….

King said one of the men started pistol-whipping him while another kicked him repeatedly in the head. His wife, who is eight months pregnant, was in the back bedroom and peeked out to see what was going on.

King said one of the men shot at her. She retreated, grabbed an AR-15 and returned fire.

"When he came toward the back door in her line of sight, she clipped him," King said. "He made it from my back door to roughly 200 feet out in the front ditch before the AR did its thing."
Big thug with a pistol ends up dead in a ditch. Don't tell the King family you are going to "buy back" their home-protection rifle. Don't tell them they don't really need a "weapon of war" for protection.
Published in Guns