Jennifer Horn is a former state chair of the NH GOP, and current co-chair of the NH Log Cabin Republicans. She was kicked out of last week's state convention in part because her fellow Republicans did not want to debate her proposal to change the state party platform over the issue of marriage equality. She joins us on the BTBW podcast to make her case and to defend Gov. Chris Sununu's decision to sign a bill banning "transgender discrimination" in the Granite State.
Speaking of marriage, we also talk Royal Wedding….
More
Please Support Our Sponsors!
ForHims.com - A one-stop shop for hair loss, skincare, sexual wellness, for men. Go to forhims.com/morning.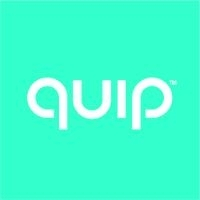 Quip is the NEW electric toothbrush that packs just the right amount of vibrations into an ultra slim design with guiding pulses to simplify better brushing - at a fraction of the cost of bulkier brushes. Quip starts at just $25 and right now, you can go to getquip.com/ricochet to get your first refill pack FREE with a QUIP electric toothbrush.