Fox News's Chris Stirewalt joins us "Behind the Blue Wall" to talk about the current state of American politics, the power of populism and his new book: Every Man A King.
Can the Right win without its populist wing? Is there a way to to "Populism" without the dark side? Is Donald Trump part of the problem, or the solution?
More
Please Support Our Sponsor!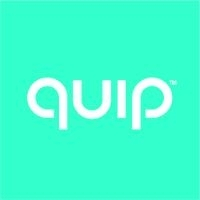 Quip is the NEW electric toothbrush that packs just the right amount of vibrations into an ultra slim design with guiding pulses to simplify better brushing - at a fraction of the cost of bulkier brushes. Quip starts at just $25 and right now, you can go to getquip.com/ricochet to get your first refill pack FREE with a QUIP electric toothbrush.