Live from Martha's Vineyard, it's the comedic stylings (and Constitutional insights) of Alan Dershowitz. He talks about his new book, "The Case Against Impeaching Trump," life for a liberal "turncoat" on Martha's Vineyard, and why he believes the Left hasn't "abandoned" the fundamental principle of free speech. (It's a trick answer–don't miss it!)
Also, Boston Democrats want to give non-citizens the right to vote, while in New Hampshire they want non-New Hampshire residents voting there, too. Is it craven politics, or do Democrats really have such little respect for democracy?
More
Please Support Our Sponsor!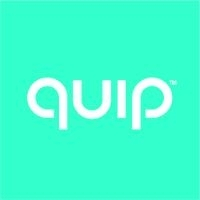 Quip is the NEW electric toothbrush that packs just the right amount of vibrations into an ultra slim design with guiding pulses to simplify better brushing - at a fraction of the cost of bulkier brushes. Quip starts at just $25 and right now, you can go to getquip.com/ricochet to get your first refill pack FREE with a QUIP electric toothbrush.