When the campaign of then-Senator Barack Obama mined users' Facebook feeds for information about how they might vote in 2008, Obama was praised as an innovator. But this spring, a firestorm of controversy enveloped Facebook, after the New York Times reported that Cambridge Analytica mined data from Facebook users to help elect Donald Trump.
So how should we define right or wrong in political campaigns in the age of social media? Is it our own fault that campaigns can exploit what we share with our friends and the world? What social media tools will presidential campaigns be using in 2020? And how is the internet changing the nature of politics itself?
More
Please Support Our Sponsor!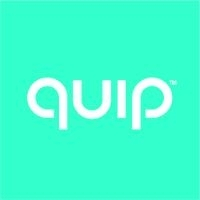 Quip is the NEW electric toothbrush that packs just the right amount of vibrations into an ultra slim design with guiding pulses to simplify better brushing - at a fraction of the cost of bulkier brushes. Quip starts at just $25 and right now, you can go to getquip.com/ricochet to get your first refill pack FREE with a QUIP electric toothbrush.