It's a jam packed special new episode of HWX, with Brian Ward and Paul Happe reconvening to discuss the critical issues of the day. Topics addressed include:
* Garrison Keillor's latest love note to conservatives via a column the Washington Post. We analyze the history of Keillor's withering rhetoric to his political enemies. Plus, our own attempts at writing a Garrison Keillor political insult, with Dueling Garrisons.
* An episode of Fake News, featuring National Public Radio. NPR interviewed new Congressman Jason Lewis, and chose to set the agenda with a series of false accusations and general nonsense that happened to fit their narrative.
* We go back In the Bubble, to hear Bruce Springsteen and Marc Maron discuss their 
fear and panic over Republicans getting elected.
* Also, a special announcement of a new musical tour launching in 2017, the Four Ricochet Tin Ears Paul Happe, Pat Sajak, Brian Ward, and Rob Long – destined to shatter box office records and ear drums around the nation.
Subscribe to HWX in Apple Podcasts (and leave a 5-star review, please!), or by RSS feed. For all our podcasts in one place, subscribe to the Ricochet Audio Network Superfeed in Apple Podcasts or by RSS feed.
Please Support Our Sponsor!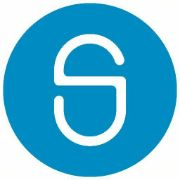 Protect your home the smart way WITHOUT the expensive long-term contracts using SimpliSafe. Visit
SimpliSafe.com/ricochet
.