Welcome to the Harvard Lunch Club Political Podcast for January 10, 2017, it's the Hollywood Hell edition of the podcast – number 101 – brought to you by ZipRecruiter and Simplisafe.
It's hard to get past Meryl Streep's Golden Globe slam of Donald Trump. That is one hurtin' woman. Put Hollywood together with academia, Wall Street and Silicon Valley (just check this out!), shake, and try to strain out a single Trump supporter. Good luck! Mike posits that Hollywood celebrities and university physicists have some salient points in common.
Next, Jorge Ramos and Univision lead the Latino charge of the light brigade. Where are los secuaces (the minions)? Could it be that some American Hispanics don't think that amnesty for lawbreakers is a good idea no matter what color their skin is?
Finally: to repeal or not to repeal? To repeal now or later, or to replace now and repeal later? Rand Paul is a doctor. What does he think?
As usual, we'll have our shower thoughts (only one this time) and our hidden gem for the week is Ray Bolger and Judy Garland performing "If I only had a brain."
If you like our podcast, please drop us a tip here.
Find us online at HarvardLunchClub.com and on twitter @HLCpodcast; also on facebook look for Harvard Lunch Club Political Podcast; and at iTunes or wherever you get your podcasts.
And visit our sponsors, including ZipRecruiter.com:
Is your business giving you endless headaches because you can't seem to find the qualified candidates who are right for the jobs you have to offer? With ziprecruiter, find candidates in any city or industry, nationwide. Just post once and watch your qualified candidates roll in to ziprecruiter's easy to use interface.
And the HLC podcast is also brought to you by SimpliSafe:
Protect your home the smart way without the expensive long-term contracts using Simply Safe home security. Visit Simply Safe-dot-com-slash-RICOCHET. That's spelled S-I-M-P-L-I-S-A-F-E dot com slash Ricochet."
Subscribe to Harvard Lunch Club in iTunes (and leave a 5-star review, please!), or by RSS feed. For all our podcasts in one place, subscribe to the Ricochet Audio Network Superfeed in iTunes or by RSS feed.
Please Support Our Sponsors!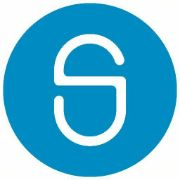 Protect your home the smart way WITHOUT the expensive long-term contracts using SimpliSafe. Visit
SimpliSafe.com/ricochet
.