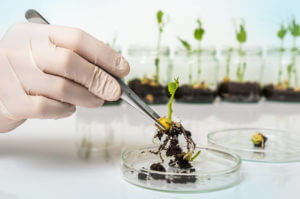 Science has long been embroiled in food safety and labeling debates. Most recently, you've probably read or heard about the decades-long debate on whether to mandate labeling or disclosure that "genetically modified organisms" (GMOs) were used to grow or process certain food products.
Think of the "Arctic Apple" (which doesn't brown when cut, thanks to a little genetic modification, or the "AquAdvantage Salmon," which merges genes from two separate salmon varieties (Chinook & Atlantic) for a fish that grows faster and bigger (and they're all female, supposedly). Neither of these products, despite being in development for the better part of two decades is just now, slowly, making their way into retail markets (but not Whole Foods, I assure you).
But I often found it weird that while there's a cottage industry of activist groups who've lobbied for years against GMO food products – among the safest, most tested and environmental friendly ever grown – they've been silent about an old technology that was used to create all kinds of varieties a few decades ago, called "mutagenesis." This technology uses gamma rays or chemicals to scramble the DNA in crops to create new varieties. Think of Ruby Red grapefruit, which was created this way.
Now, a French court has finally spoken up and is seeking labeling or bans of a wide variety of commonly used foods – some even labeled "organic" – because they were developed through mutagenesis.
Have you been eating foods derived from mutagenesis? You betcha. Even you beer drinkers. Watch this space.
"Common foods created using mutagenesis are rice, peas, peanuts, grapefruit, bananas, cassava and sorghum. Mutagenesis wheat is used for bread and pasta and mutated barley is in beer and whiskey. That means no more "bio" beer, bread, or pasta."
Published in General