President Trump's White House team has been doing an excellent job with the official Whitehouse website and YouTube channel, posting relevant information, attractively presented. Here are snapshots of the homepage captured Wednesday, December 11: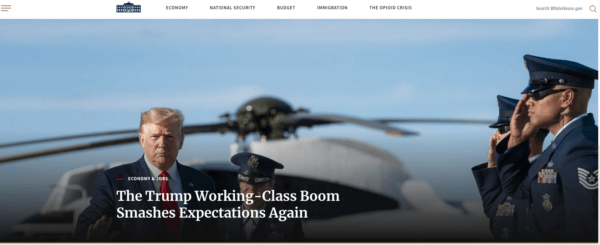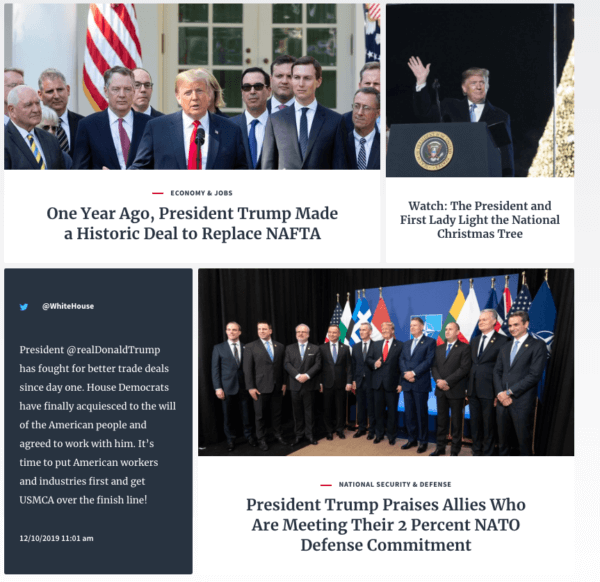 So, here you get two major domestic accomplishments and a foreign policy accomplishment that engages ordinary Americans' sense of fairness and logic. Of course other countries should pay their fair share in any alliance worthy of the name. Oh, and there is that elegant tradition, showing continuity across many administrations, of a National Christmas Tree. Unstated in that story: "Christmas" is back and open public expression of Christian faith traditions is fully protected again, as has been highlighted in other recent events.
So, are you tired of winning yet? Do you want to go back to the old way?
.
Published in Culture