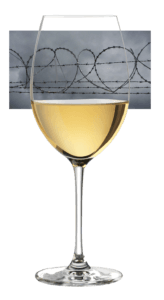 Democratic Congresswoman Alexandria Ocasio-Cortez (socialist) called the facilities where our immigration service detains illegal immigrants "concentration camps," and made it clear that she meant to compare the detention centers and the American civil servants to the Nazi concentration camps and guards. She did so by invoking the post-Holocaust battle cry "Never Again," claiming that we were violating that moral imperative. Never mind that the new masses of illegal immigants, including the children, crossed our southern border because her party has conspired to use them as hostages and golden keys to subvert our laws for permanent ruling advantage.
AOC is comfortable expressing her loathing of America and trivializing the actual Holocaust, to say nothing of the gulags. She will pay no more price than her comrades, Ilhan Omar, and Rashida Tlaib. She is operating safely within the interests of the red-green alliance. The radical left and political Islamism are both served by simultaneously demonizing American defense of the constitutional republic and diminishing the public perception of real eliminationist totalitarianism.
While "Never Again," has been used both to refer to the particular horror of the attempted elimination of all Jews and to refer universally to genocide, the power, the punch, comes from the images, the video, the many accounts, of the Nazi eliminationist program. There were no camps used in the Rwandan Genocide. Rather there was mass murder by machete, directed by old-fashioned AM radio transmission, while President Bill Clinton and the Canadians ensured there would be no effective resistance by a small but competent military force. Apparently, the fine sounding phrase just did not apply.
As a member of Congress, AOC is perfectly well aware that both adults who entered our country illegally, or who made the well-coached false asylum claim while clutching their child hostages, and the conspirators' child hostages, are being provided the best medical care of their lives, along with nutritious meals and clean, safe, sleeping quarters. American taxpayers are even footing the bill for millions of diapers. Her slander of this country and of the thousands of honorable immigration enforcement officers, who defend our sovereignty every hour of every day, is both casual and calculated.
Townhall has the AOC video story, including her video, embedded. The key passage is this:
"I want to talk to the people that are concerned enough with humanity to say that 'never again' means something," Ocasio-Cortez continued in her live video. "The fact that concentration camps are now an institutionalized practice in the 'Home of the Free' is extraordinarily disturbing and we need to do something about it."
When she was called out on what she had actually said, she pretended to be misunderstood:
And for the shrieking Republicans who don't know the difference: concentration camps are not the same as death camps.

Concentration camps are considered by experts as "the mass detention of civilians without trial."

And that's exactly what this administration is doing.

— Alexandria Ocasio-Cortez (@AOC) June 18, 2019
That is when a fellow leftist jumped in, as you can see. So, "Auschwitz was a mixture of work and death camps." No, they did not stop digging when Stephen Miller and others pushed back. The problem with the first rule of holes is that sometimes people think they are following a gold vein. Once you pass "through the wormhole with the DNC," Holocaust minimization works to your benefit. Ask Jeremy Corbyn.
AKSHULLY Auschwitz wasn't all bad. pic.twitter.com/fZ9sX5vhhr

— Stephen Miller (@redsteeze) June 18, 2019
Notice that Democratic Congresswoman Ilhan Omar (Islamist) just blamed America for Iran bombing oil tankers. This is entirely consistent with her history of public statements. You are entitled to decide if her position on Iran, which is clear and consistent in its long-term plan to wipe the one majority Jewish state off the map, is motivated by Ilhan Omar's feelings and beliefs about Jews.
None of this would be happening if Trump didn't back out of the Iran nuclear deal.

America's response should be to return to the table and reinstate the Iran nuclear deal.

Increasing tensions and threats of war serve nobody's interests. https://t.co/KGSKGXATPE

— Ilhan Omar (@IlhanMN) June 17, 2019
Some have asked if AOC has hit the bottom of the hole she's been digging. Jewish groups expressed outrage at AOC's comments, except of course those groups captured by the red wing of the red-green alliance. Well, hold her AOC Chardonnay:
Ah yes, because history knows that people who run concentration camp systems almost always acknowledge to the public what they're doing. https://t.co/HOX7HGNIrm

— Alexandria Ocasio-Cortez (@AOC) June 18, 2019
Published in Immigration