This week Dave sits down with a gentleman whose family came to America on a tourist visa from Kiev, Ukraine in 1987 when he was a young boy. A Jewish family, they promptly applied for political asylum. Thirty-one years later, that young boy owns four Fast Fix Jewelry and Watch Repair businesses. Dave describes Lenny as "scary smart," and confessed to providing Lenny with some scotch at the outset of the interview, "hoping that he might slow down a bit so I could keep up — not a chance." Oh yes, and Lenny is Dave's new employer and the first one he's bragged on in quite some time. The conversation goes all the way from Ukraine's history with respect to its Jewish population to the value of education, and includes a healthy dose of watch repair and business talk as well. It's a fascinating exchange.
Subscribe to Radio Deplorable in iTunes (and leave a 5-star review, please!), or by RSS feed. For all our podcasts in one place, subscribe to the Ricochet Audio Network Superfeed in iTunes or by RSS feed.
Please Support Our Sponsor!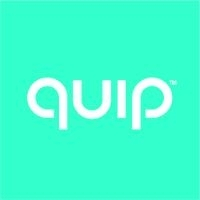 Quip is the NEW electric toothbrush that packs just the right amount of vibrations into an ultra slim design with guiding pulses to simplify better brushing - at a fraction of the cost of bulkier brushes. Quip starts at just $25 and right now, you can go to getquip.com/ricochet to get your first refill pack FREE with a QUIP electric toothbrush.