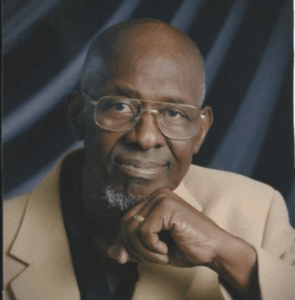 This very special edition of the Power Line Show features Steve Hayward and two guest hosts—John and Elizabeth Eastman—in an extended conversation with William B. Allen, a teacher and thinker who defies easy description. All three of us were students of Bill Allen way back in the 1980s, and when chance and/or Providence put us all together again with Bill this week in Boulder, Colorado, it was clear we needed to do a podcast.
This "origin story" conversation takes us from Bill's youth all the way through to the present Age of Trump. We talk a lot about education, political philosophy, the influence of key thinkers such as Harry Jaffa, Martin Diamond, and many many others. We have a lot of laughs along the way—maybe too many—but above all, I think you will come away with a sense of the excitement of discovery in Bill's classrooms, and acquire a sense of why a generation of students are so devoted to him.
For the exit bumper music for this episode I chose the old Blues Image tune "Ride, Captain, Ride," because the refrain fits perfectly the occasional mystery ship that our great Captain Allen commanded. We'd have missed a lot if we hadn't formed the classroom fellowship with him:
Ride, captain ride upon your mystery ship
Be amazed at the friends you have here on your trip
Ride captain ride upon your mystery ship
On your way to a world that others might have missed. . .
"We're callin' everyone to ride along to another shore
We can laugh our lives away and be free once more"
Subscribe to Power Line in iTunes (and leave a 5-star review, please!), or by RSS feed. For all our podcasts in one place, subscribe to the Ricochet Audio Network Superfeed in iTunes or by RSS feed.