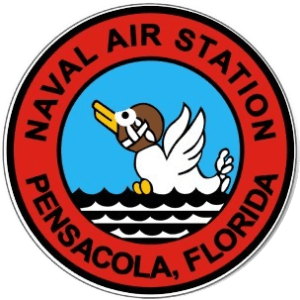 So another young, educated, privileged Saudi man, here all nice and legal, has attempted to commit mass murder for terrorist reasons. Oh, the authorities are mouthing the usual cautions about letting the FBI get to the bottom of it, and you may believe they are diligently working to uncover or bury the truth as you will. But, the American people already have all the evidence needed to come to a reasonable conclusion. What we might not get is the fuller picture, the full target set. For that, let us turn to a parallel development.
In 1946, the United States establishing a School of the Americas, to fundamentally transform our hemisphere through the very long-term growth of professional militaries in Latin America. As the left recognized this program's effectiveness, they organized to begin smearing our military and this program as a "School for Dictators." The left lost this long fight, as the Colombian military became a real, capable, professional force instead of a goon squad trying to outdo communist thuggery, always a losing gambit.
Turning from that instance, understand that we have done the same thing on a much wider scale with a wide range of professional military schools for decades. The point has always been to influence foreign militaries from the middle ranks up. Yes, there are also peer militaries involved in exchanges, where we send officers to their schools and they sent to ours. Set those exchanges aside, and look at the one-way programs. No US student is going to Saudi Arabia to learn to be a military pilot. We are not just providing a service as part of the arms sales package here; we are in the very long-term business of influence operations.
The Pensacola News Journal made the point that the attack happened in just this context:
A shooting at a Naval base that left four people dead (including the shooter) and eight others injured was carried out by an aviation student. He was identified as Mohammed Saeed Alshamrani, a member of the Saudi military authorities, a U.S. official told the Associated Press.

[…]

The Navy International Training Center has several partnerships with other countries' militaries, including the Royal Saudi Air Forces. Among them is an undergraduate pilot basic aviation preparatory training course, a senior executive leadership course and a junior officer enhanced leadership course.

[…]

"The way that program works is that the foreign government has to certify that these are the best of their best, that these are their future generals and admirals and senior military officials for their countries," said Rep. Matt Gaetz. "The U.S. State Department does a scrub on those prospective trainees, and after that they matriculate into the program.
Now, with that information, look again at a Saudi pilot trainee, likely with assistance or complicity of other Saudi or like-minded Islamist students, gunning down American naval aviator candidates in the storied Naval Air Station Pensacola. The bullets physically struck young American officers' bodies, but the gun was likely aimed at the Saudi government and our feared influence over a small military that might actually support that government against the Wahhabist tiger the House of Saud has ridden for two centuries.
The facts already leaked about the Pensacola attack, to get ahead of the American people's (and President Trump's) righteous anger, are not good:
The Saudi gunman who attacked a Florida navy base on Friday played videos of mass shootings at a dinner beforehand, according to a US official.

Mohammed Saeed Alshamrani – who was training at the Pensacola base – killed three people before being shot dead.

He played the videos to others earlier in the week, several US media outlets report, quoting an anonymous official briefed on the investigation.

Several Saudi students have reportedly been held for questioning.

Authorities have not alleged that they were involved in the attack, which took place across two floors in a classroom.

A Twitter user appearing to match Alshamrani's identity had also made a series of anti-US posts before the shooting, US media say.
The bullets could be expected to generate bullet points in Congress and in cable television. Cue Laura Ingraham and Tucker Carlson; is Pat Buchanan ready for his standard riff? Yet, the bullets should have different effect under President Trump, than under the Bushes, Clintons, or Obama. The deaths of our truly best and brightest, like Ensign Joshua Kaleb Watson, should fire up President Donald J. Trump, who now has Acting Secretary of Defense Esper and Attorney General Barr in position, to yank the reins of the national security establishment hard and compel truth-telling.
Esper's first words on the NAS Pensacola shooting were not terribly reassuring, as they came off as the same old do-nothing boilerplate:
"Yesterday, I directed that we look at our security precautions across the services in all of our installations and bases and facilities to make sure that we've got the appropriate degree of security to protect our service members and their families and our communities," he said. "That's underway."

At the same time, he said that he also "directed that we look at our vetting procedures for all the many foreign nationals that come, for good reason, to our country to train."

"As you may or may not know, anybody who comes to the United States to train is, or should be, vetted by the Department of State, the Department of Homeland Security and then ultimately, us, so we need to re-look at all that."
We will need more, much more, not more of the same. President Trump was measured in his first response, as he should be. Once again, he gave the lie to the Deep State, to the Democrats, and their TruCon lapdogs:
He strengthened his language in a live speech in Florida Saturday evening before the Israeli American Council National Summit [emphasis on his extemporaneous comments off his text]:
I want to express our profound support to our entire nation for the victims of the evil and barbaric attack at the Naval Air Station in Pensacola, Florida. Our hearts break for the families who lost their precious loved ones in this atrocity, another atrocity. We sent the urgent prayers of all Americans. During times of pain, Americans always stand together, never leave each others side. We do best under pressure.

Today I'm here to talk about how peace-loving nations can work together to build a future of greater security, prosperity, and hope for our children and future generations.
Governor Ron DeSantis gave a press briefing, broadcast on News4JAX, and called out Saudi Arabia, and by extension the Deep State:
Escambia County Sherriff David Morgan, whose deputies stopped the killer by engaging and killing him, responding in coordination with Navy security forces, has confirmed authorities (he and the FBI) know how the Saudi national got the handgun:
A foreign national is allowed to purchase a gun in the state of Florida if a certain set of criteria is met, he said. But he said he could not release information as to whether that is how the gunman was able to get his gun, referring those questions to the FBI, which is leading the investigation into the base shooting.

Morgan said that his deputies did not have contact with the shooter before Friday's shooting.

The FBI initially planned to hold a press conference Saturday evening, but canceled it at the last-minute due to "a development on our end," said Amanda Warford Videll, public affairs officer for the Jacksonville Division of the FBI.
Oops. Must be something that needs serious spin-doctoring.
Published in Foreign Policy