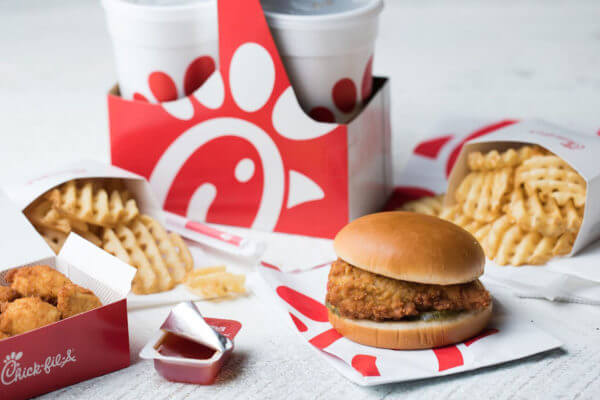 This is shocking and depressing news. Chick-Fil-A, which has long been on the receiving end of vitriol and harrasment from the LBGT Mob for operating their business based on the Christian beliefs of owner Dan Cathy (including opposition to same-sex marriage) just announced their surrender to the Mob. Specifically, Chick-Fil-A will no longer donate to the Salvation Army, the Paul Anderson Youth Home, and the Fellowship of Christian Athletes. Over the years, Chick-Fil-A has donated millions of dollars to these and other charities. What these three charities that have been written out of Chick-Fil-A's charitable giving have in common is that each is overtly Christian in their outlook and behavior and have been victims of the same harrasment by the LBGT Mob as Chick-Fil-A.
Chick-Fil-A is pretty transparent in why they are making this move. They are hopeful this move will prevent the type of opposition to the opening of new restaurants in progressive environs such as that of the San Antonio City Council banning of a proposed Chick-Fil-A at the local airport earlier this year. Chick-Fil-A President and CEO Tim Tassopoulos stated "There's no question we know that, as we go into new markets, we need to be clear who we are. When there is a tension we want to be sure we're being clear. We think this is going to be helpful. It's just the right thing to do: be clear, caring and supportive and do it in the community." A Chick-Fil-A spokesman stated that the chain will focus it's charitable donations on "education, homeless, and hunger." If so, they'll have a hard time finding organizations that have done as much good in these areas as has the Salvation Army for over 150 years.
I don't think this is going to work out the way Chick-Fil-A hopes it will. Chick-Fil-A has now shown that it will cave to the totalitarian LBGT Mob. With this victory in hand, the Mob will continue to push for complete capitulation to the LBGT agenda with the same ferocity they have up to this point, while conservatives (especially social conservatives) will view this as a betrayal and, if so, will frequent Chick-Fil-A a little less often. We shall see.
Published in General