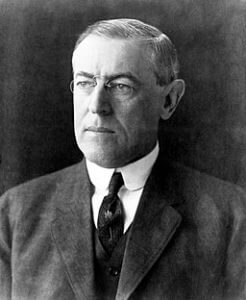 Woodrow Wilson, Franklin Roosevelt, and other progressives of that era envisioned a government of professionals. Vaguely like Plato's philosopher kings, they would be highly educated and would spend their lives selflessly serving society, using their expertise to help the common citizens with the complexities of the modern world. A bureaucracy should be a centralized repository of knowledge, designed to help commoners with all sorts of things. And all sorts of things would have their own bureaucracies. After all, who wouldn't benefit from some expert guidance, from time to time?
Like many progressive ideas, this sort of makes sense if you don't think about it too much. But when this concept was actually applied in governments around the world throughout the 1900s, one catastrophe after another demonstrated the flaws inherent in such systems. It became painfully obvious to everyone except bureaucrats and academics that the world is too complex to understand and certainly too complex to manage. It also became obvious that you cannot control a creative process without destroying it, and that any organization (including government) will consider its own interests above those of its clients as it becomes more powerful. You might think that all this would create problems for today's Democrat party. And I suppose it probably does. But I think there's something else which has more impact. And it's their own fault.
The study of literature and philosophy has always been an effort to understand the thinking of the greatest minds in history. But in the '60s and '70s, academia became more interested in clever interpretations of Plato and Shakespeare than they were in the actual thinking of Plato and Shakespeare themselves. This gradually diminished the perceived authority of the wisdom of the ancients, and elevated clever interpreters of their work, like modern academics. Academics probably thought this was a good thing, at the time.
When the pill came out, American society was poised to move further from the guidance of traditional authorities, like religion and traditional systems of ethics. After we abandoned the wisdom of the ancient thinkers, and then abandoned the Bible, many started to believe that one's wisdom or expertise could be called into question simply by their actual wisdom or expertise. "Never trust anyone over 30" sort of made sense, in that environment. So academics managed to elevate themselves over the greatest thinkers in history, and then managed to elevate children over themselves, losing all the authority they had just gained, all in one generation.
I suspect they didn't understand what happened until after it was over. Imagine their surprise.
One of my kids is taking a marketing class in college right now, in which they discuss the difficulties this presents in modern marketing campaigns. Nobody cares what the experts say. Rather than researching your product, the first thing prospective customers look at today is online reviews, written by people just like them, who know nothing about your product. Which means companies no longer have any control over their own marketing campaigns.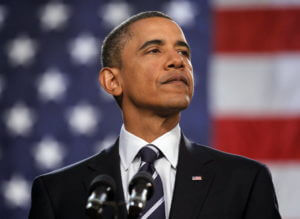 Imagine trying to work in marketing in this environment.
Imagine trying to work in academia in this environment.
Or, just for fun, imagine trying to promote bigger government in this environment.
"We're the experts! We'll take care of you! No problem! You can trust us with your retirement, your health care, your security, and just anything else that troubles your little mind! Most of us went to Harvard! You can trust us!"
This is poison to a modern audience. The Democrats have a problem.
---
The above reasoning all sounds really good, except for one slight problem: It's wrong.
The young, the rebels, and those who don't like being told what to do, tend to vote Democrat. In overwhelming numbers. I find this astounding.
A college student can shout, "Keep your laws off my body!" while wearing an Elizabeth Warren t-shirt. It's surreal.
As I often say, I feel like I'm missing something important here. But for the life of me, I can't figure out what it is.
The only explanation I can think of is that as we have abandoned wisdom, experience, and even logic itself, we have started making more and more decisions based purely on emotions. And Democrats are good at emotions. It's all about the children. Or the baby seals. Or whatever.
But surely there's more to it than that. Surely.
Why do we scorn experts and authorities, and then beg Democrats to run our lives for us?
I'd appreciate any explanations for this paradoxical behavior. So would the Republican party.
Published in General