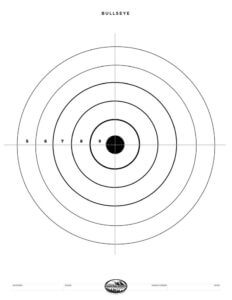 Recently I discovered that the development I live in has its very own gun club! The founder of the club, Janet Warnsdorfer, moved to Florida from Pennsylvania, where gun clubs abounded (in spite of being a blue state). She was surprised that there were no gun clubs right in our area here in Florida, and decided to remedy that situation.
Part of her motivation to form a gun club was in response to a group that had formed that purported to support gun safety, but she was concerned that their goal went beyond safety. (That group had formed following the shootings at the Marjory Stoneman Douglas High School in Parkland, Florida.) So Janet decided we needed a group that supported gun owners and gun rights. We have a monthly magazine in our development which is distributed to all residents where she can promote activities.
The group, just under one year old, already has 150 members. Although we have no gun range, the group occasionally visits local ranges. They are primarily a social group for now, meeting once per month, and have had various speakers visit, offering programs such as training women on gun use. Another speaker, an NRA Certified Instructor, spoke about personal safety and security practices for seniors. They hope to have a deputy sheriff from the Polk County Sheriff's Department speak on being involved with an active shooter situation. The club has no board or dues.
I'm excited about the formation of this club for a number of reasons, especially since the community now knows that there is a group that supports gun ownership and the second amendment.
In these times, that's a highly significant message.
Published in Guns