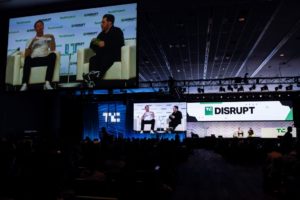 Politicians kvetch a lot about Big Tech, but government officials everywhere would love their country, state, or city to have its own Silicon Valley. Alas, there's no magic formula, no blueprint for top-down constructing a fertile ecosystem of technological innovation and entrepreneurship. As economist Enrico Moretti has noted, "If you look at the history of America's great innovation hubs, we haven't found one that was directly, explicitly engineered by an explicit policy on the part of the government."
That's just not how it seems to work in America. It's more of an organic, idiosyncratic, indirect thing. As University of Washington historian Margaret O'Mara, author of "The Code: Silicon Valley and the Remaking of America," told me in a recent podcast, the story of Silicon Valley isn't "a story of big government coming in with giant research labs and command-and-control" although Washington certainly played a critical role.
But if directly constructing an entrepreneurial tech hub is maddeningly difficult, destroying one might well be considerably easier. And how would one go about doing such a crazy thing? San Francisco appears intent in running an experiment in destructive creation. City officials want to create an Office of Emerging Technology that would give "notice to proceed" to entrepreneurs before they released their products into the wild — assuming, of course, OET thinks the products are expected to generate "a net result is for the common good." So permits for innovation instead of permissionless innovation.
Think about it: If you're a San Francisco-based entrepreneur with a service or device that cleverly exploits a gray area in a musty law or regulation, get ready for an awkward appointment with the OET before making it available to the public. Better hope those bureaucrats are a tech-savvy, forward-thinking bunch able to fully understand your product and your use case. Also better hope that some politically connected competitor doesn't complain.
More broadly, however, this new gatekeeper would really undercut the ethos of permissionless innovation that's woven into the Valley's DNA. Some comments from Y Combinator's Hacker News message board make this point. Here's one: "Just one more nail in the coffin for SF/bay area as an innovation center. It's been really sad to see that rent-seeking and bureaucracy have completely choked that place out. I'm not sure if there will ever be another time and place like existed in silicon valley [sic] from the 70s-2000s where forward-thinking creative individuals can come together in a critical mass, with an environment that allows risk-taking and innovation. Maybe it will/is happening outside the US but I don't think it's here anymore."
And another, this one soaked in sarcasm: "finally the city is doing something about those whizz-kid whippersnappers and their goofy gizmos. i'm [sic] tired of shaking my cane at these freaks when they blast by me on an electric ouija board or whatever new-fangled gadget is in mode this week. between this and the city banning all new housing developments, we're finally going to clean up the problems that really threaten quality of life here."
I hope this is an isolated case and not a harbinger of more societal pushback against dynamism and disruption.
Published in Economics