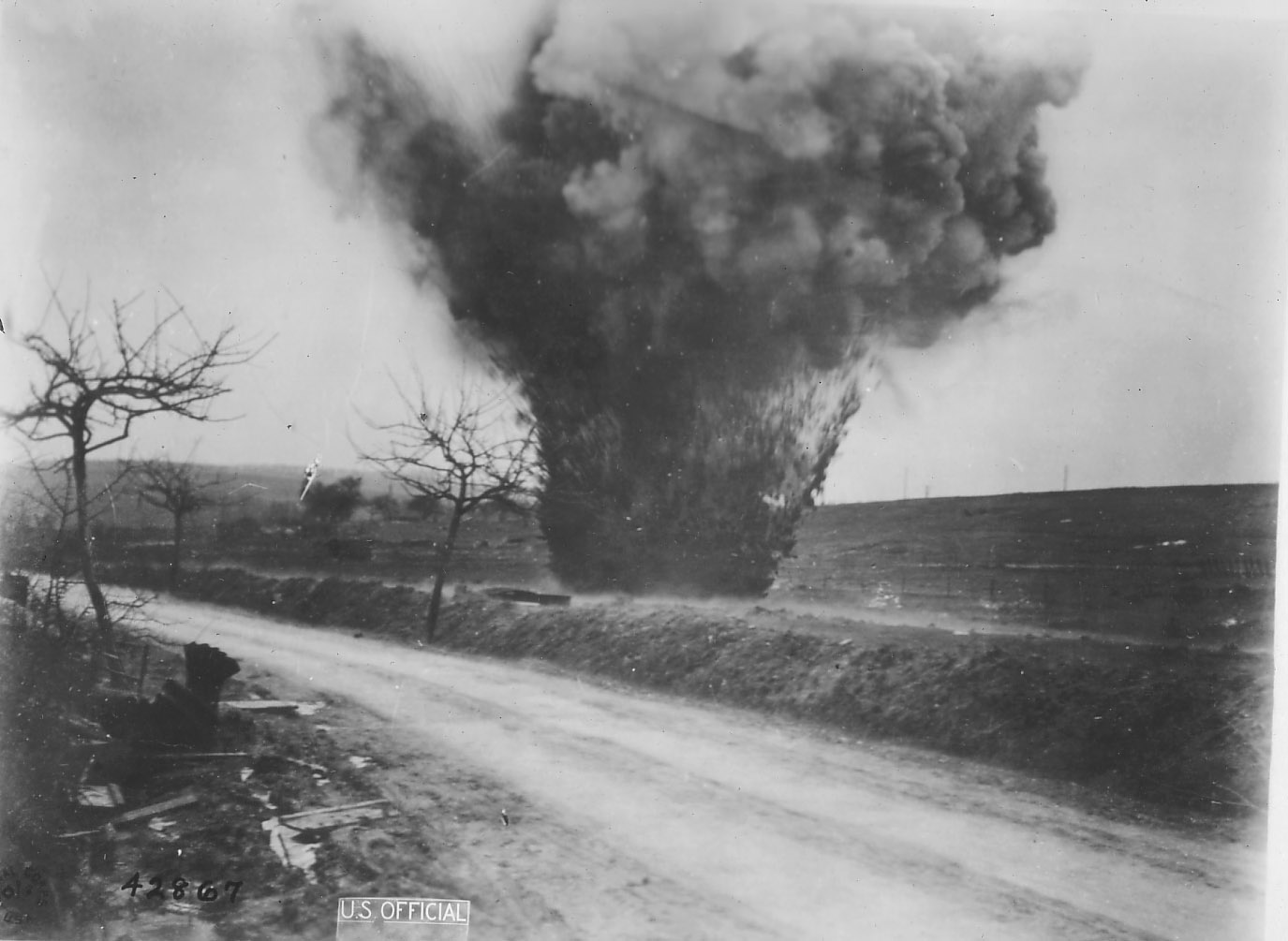 Since the three press conferences addressing Turkey, Kurds in Syria, and U.S. forces, there has been a near-miss of US soldiers. The hostile take is from Newsweek. The Department of Defense statement, on the record, gives us the facts we know from the US side.
The facts of this situation, even taken from the Newsweek post, contradict the "abandoned" narrative. That is, US forces were in an observation post within visual distance of the Turkish border, and close to some Kurdish positions, from which there may have been mortar, light artillery fire, across the border into Turkey. It is a long border, with lots of points of contact, compared to the small, shallow border section the past days' actions and chatter concerned.
It is true both that being within a few hundred meters of an exploding artillery shell is not risk-free and that the carefully worded DoD report, suggests either just one shell or one volley of shells, since it was "explosion," not "explosions." Missing from the description is whether the US and Turkish forces were in direct radio contact locally. I would guess not, from the circumstances.
Consider the whole, carefully-worded statement:
DOD Statement on Artillery Incident Near Kobani
OCT. 11, 2019

Attributable to Navy Capt. Brook DeWalt, Director, Defense Press Operations:
First, this is on the record, with a name attached for accountability.
U.S. troops in the vicinity of Kobani came under artillery fire from Turkish positions at approximately 9 p.m. local Oct. 11.
So, there was not a wholesale withdrawal, let alone "abandonment."
The explosion occurred within a few hundred meters of a location outside the Security Mechanism zone and in an area known by the Turks to have U.S. forces present.
See the Secretary of Defense and Chief of the Joint Chiefs of Staff emphatic statement about grid locations having been communicated to the Turkish military. Did the local unit commander actually have this information? See also the use of the singular form of "explosion."
All U.S. troops are accounted for with no injuries.
If this was intentional, if it was an attack, then we should expect multiple "explosions" in volleys of shells, adjusted to walk into the US troops' position. That is how an artillery attack works. Such attacks tend to cause injury and death.
U.S. Forces have not withdrawn from Kobani.
So, apparently we are not abandoning this set of Kurds in this town.
The United States remains opposed to the Turkish military move into Syria and especially objects to Turkish operations outside the Security Mechanism zone and in areas where the Turks know U.S. forces are present.
We gave y'all the cotton-pickin' grid coordinates. You do know how to read standard grids, as a NATO member, right?
The U.S. demands that Turkey avoid actions that could result in immediate defensive action.
Keep it up and someone is going to get really hurt, turkeys. I refer you back to Friday's tape and transcript, where Gen. Milley said:
GEN. MILLEY: So the no-strike — the — the Turkish military is fully aware, down to explicit grid coordinate detail, of the locations of U.S. forces, and — and we have been in coordination with them through the CAOC in CENTCOM, at various levels throughout CENTCOM and personally at my level. So all levels of the chain of command — me, McKenzie, everybody — is coordinating with the Turks to make sure that they know exactly where American forces are, and — and everyone has been told.

Q: Throughout — throughout Syria, not just (inaudible).

(CROSSTALK)

GEN. MILLEY: Throughout Syria and in the zones of incursion; and everyone is fully aware that we are the United States military. We retain the right of self-defense, and our soldier, sailors, airmen and Marines will defend themselves. That's clear and it's unambiguous with anybody.
The danger of starting to shoot, especially of lobbing shells and bombs, is that accidents can also happen. Sometimes friendly forces get caught. Turkish commanders really need to think through what they are doing to control their fires. Turkish commanders should be establishing direct FM radio contact with US forces at grid locations mapped in the Turkish commander's area of operations.
Published in Foreign Policy