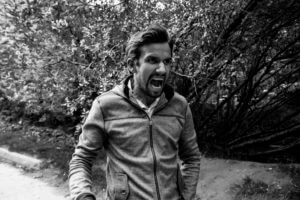 The last few years, in particular, have demonstrated the increasing polarization between the Left and Right. Demonstrations on college campuses, attacks on Donald Trump and his administration, far-reaching demands for others to succumb to their demands are endless. Many of us have tried to figure out ways to deal with these perpetual attacks: we've focused on how to speak to the Left, how to ignore their outrageous behavior, how to ridicule them, ways to fight back, and even how to change them. I think, however, we've been going about these efforts in the wrong way.
For the most part, the Right has offered solutions to deal with the demands of the Left, particularly with efforts to communicate with them or to use reason to show them the errors of their ways. Instead of solutions, I suggest we identify the source of their actions. Broadly speaking, they are trapped in Perpetual Childhood and are either unwilling or unable to find their way out. Let me provide an explanation of Perpetual Childhood, suggestions for its domination of so many on the Left, and general suggestions about where we can begin to deal with it. I'd like to begin with a practical list of attributes that I discovered. Think about people on the Left whom you know: do you think that any of these describe their thinking processes or behavior?
Emotional escalations—think of the temper tantrums you have seen on college campuses, at demonstrations, in Congressional elevators (as in the attacks on Senators Flake and Graham).
Blaming—it's always someone else's fault: conservatives, the government, and efforts to be successful, described as greed, setting limits and rules, simply saying no, or cutting back on what the Left describes as "necessary" resources. Accepting reality or taking responsibility are not concepts they understand.
Lies—most of these lies are generated by people who've accepted the Leftist propaganda and have no desire to seek the truth. Confirmation bias is always important. (Looking for information that confirms their pre-existing views.) If they've heard it on the TV news they watch, read it on the internet or seen it in the newspaper, it must be true.
Name–Calling—greedy, bigoted, hateful, homophobic, Nazis are some favorites used against their "enemies." The flavor of the day and all-encompassing term is "racist."
Impulsivity—acting out without considering the possible consequences or the needs of others, often jeopardizing safety and compromising free speech.
Need to be the center of attention—this might involve individual attention, but being part of a group protest against other hateful people might be very satisfying and empowering.
Bullying—this behavior not only happens on college campuses, but in businesses, and especially on social media.
Budding narcissism—this happens when people see themselves as the center of the world, when everyone—parents, teachers, coaches, and even peers–repeatedly defer to them. They don't think that others have anything worthwhile to offer them.
Immature defenses—shouting others down, degrading their ideas, and rejecting their input provide emotional barriers to protect themselves against others who may want to engage with them. Denial of having said something, in particular, is another strategy.
Inability to learn from their mistakes—they are unable to self-reflect on their actions to determine if they were helpful or appropriate.
Now the Leftists you know may not have all of these characteristics; in fact, those who are less belligerent may not seem so out-of-control. I have a good friend who is a Leftist who is not very outspoken, but if you dig under the surface, she shows a number of these characteristics.
---
So if we assume we are dealing with the likes of immature children, at least in the area of politics, what else should we consider?
Remember that life seems dangerous to them. They are terrified about taking risks, getting hurt, even dying.
They must be saved, because they are helpless to act alone. Everyone is a potential threat, particularly if they have different views. Those other people are dangerous, hurtful, unempathetic and mean. This belief also validates how dangerous the world is.
Many of these people were raised by over-protective people. There are probably thousands of reasons for their parents' suffocating behavior—you may want to offer some of them—but helicopter parents essentially tell their offspring that they can't survive without mom and dad. That may be true financially, since children need a home, food, and some supervision. But as they grow into adulthood, they don't mature out of those beliefs and instead have internalized how dangerous life truly is.
Since these people feel helpless, they are terrified about being alone. They are most comfortable in crowds such as political meetings, where only blind allegiance is required. They needn't demonstrate any particular skills; they just need to be participants.
The tribal call is irresistible. They have no community groups in which they engage, including and especially religion. The lack of belief in G-d, the disdain for the sanctity of religion, make joining any kind of religious organization a sign of weakness and even betrayal of the cause. So if they are terrified of being alone, political groups provide a safe haven.
They choose to insulate themselves from the dangers of the world. The media conspires to keep them closeted and to provide propaganda that supports their isolation from the rest of society. They are not interested in "truth," since they've been taught that truth is relative. So they must believe in guides who have been carefully selected to teach them and protect them.
They need to create scapegoats. This point is especially intriguing, since the premier scapegoat at this time is anyone on the Right, but particularly Donald Trump. It's helpful to remember that scapegoats are identified as targets for the disdain of others; the Left is also fed additional information (often lies) to keep the image alive. Scapegoats are necessary to the Left because they can project all their own negative attributes on the "others"; this suggests that those of the Left are everything they attribute to Donald Trump. You only need to review the first list above to realize that scapegoating provides this kind of relief and outlet. And of course, these scapegoats garner aggressive behavior, since they are so dangerous (an irony worth noting).
---
So what's to be done with this group of Perpetual Children? Reaching the future parents and explaining the damage they are doing might be helpful. Publishing more self-help books? Producing stories for TV or movies? The problem here is that these productions would need to be presented as alternatives, not to correct the kind of damage they've done. No one likes to be criticized.
But if we are going to try to address the current Leftists in the population who are much like children, I think everyone has to be prepared to just say no, and to set limits, just like we would do with children. Starting out with reasoned discussions with those on the Left who are Perpetual Children is a waste of time. If you are on social media, make a commitment to yourself not to engage in angry attacks: just say no. In fact, you could simply say "I'm not responding to your comments." If the person does it again, ignore him or her. If others join in, don't respond. If you are with the person, you can suggest a reasoned discussion; if the person, through action or behavior refuses, excuse yourself and walk away. Politeness is your guide.
You may say that you simply can't do that, that you shouldn't have to do it, the others should behave themselves. Do immature children behave themselves? Only rarely. We must take away the rewards for their despicable behavior.
It sounds, strangely enough, that the best way to respond to these Perpetual Children is to remember one thing:
We are the adults in the room. We need to act like it.
Published in Culture