Another Saturday edition of the Ricochet Podcast with a super-sized running time and a legendary guest: The Podfather himself, Norman Podhoretz, whose seminal book Making It has just been re-released to mark its 50th anniversary. We talk about the book, and about the world, both past and present. Also, in-fighting at the White House, North Korea saber rattling, and what was your first concert? Well, we bet it wasn't who Peter Robinson saw.
Public service announcement: if you're not a member of Ricochet and enjoy this podcast, be one of the 1,500 and join today.
Music from this week's podcast: The In Crowd by Dobie Gray
The all new opening sequence for the Ricochet Podcast was composed and produced by James Lileks.
Yes, you should absolutely subscribe to this podcast. It helps! And leave a review too!
@EJHill-un.
Subscribe to Ricochet Podcast in iTunes (and leave a 5-star review, please!), or by RSS feed. For all our podcasts in one place, subscribe to the Ricochet Audio Network Superfeed in iTunes or by RSS feed.
Please Support Our Sponsors!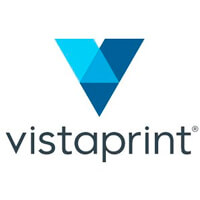 Give your brand a professional look - no matter your budget - by using VistaPrint. Get 500 business cards for just $9.99 when you order at VistaPrint.com and use promo code RICOCHET.
Winc works directly with winemakers and growers from all over the world to create delicious wine and deliver it right to your door. Winc is offering GLoP listeners $20 OFF RIGHT NOW when you go to trywinc.com/GLOP. They'll even cover the shipping.