It's our last show for 2018, sadly there's just not that much to talk about. Darn. Nothing going on, no controversy, no conflict. Just some old friends (and Ricochet editors Jon Gabriel and Bethany Mandel) shooting the breeze for 70 odd minutes. Enjoy and we'll see you next year.
And please: if you're not yet a member — JOIN RICOCHET!
Music from this week's show: All I Want for Christmas Is Whiskey by Dan Rodriguez
Subscribe to Ricochet Podcast in Apple Podcasts (and leave a 5-star review, please!), or by RSS feed. For all our podcasts in one place, subscribe to the Ricochet Audio Network Superfeed in Apple Podcasts or by RSS feed.
DonorsTrust is the community foundation for the liberty movement. Any donor-advised fund will simplify your giving and offer great tax benefits. Only DonorsTrust shares your principles. Visit donorstrust.org/ricochet to get your free prospectus.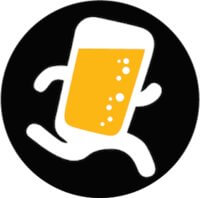 Use Code: martini
HOPSY brings beer on tap to the comfort of your own home, without the price tag many beer drinkers have come to expect. o get the SUB home draft machine, 2 mini-kegs of beer (equivalent to 2 six packs), 2 Hopsy glasses and free membership in the monthly beer Club for $99, go to tryhopsy.com/martini and use promo code martini. Terms and conditions apply.