In an extraordinary conversation Andrew Klavan talks about his book, The Great Good Thing, taking us on his life's journey. Raised in a secular Jewish family, Andrew recounts the path that took him from despair to discovery and, ultimately, to his baptism in the Christian faith. One need not be an adherent of the faith to appreciate Andrew's honest account of a remarkable story. Along the way, Andrew and Dave talk writing, the arts, and Andrew's optimism that the Great Conversation will ultimately lead to great things. Speaking of great things, we're pretty sure you'll enjoy this podcast.
Subscribe to Radio Deplorable in iTunes (and leave a 5-star review, please!), or by RSS feed. For all our podcasts in one place, subscribe to the Ricochet Audio Network Superfeed in iTunes or by RSS feed.
Please Support Our Sponsor!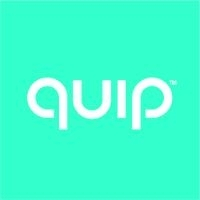 Quip is the NEW electric toothbrush that packs just the right amount of vibrations into an ultra slim design with guiding pulses to simplify better brushing - at a fraction of the cost of bulkier brushes. Quip starts at just $25 and right now, you can go to getquip.com/ricochet to get your first refill pack FREE with a QUIP electric toothbrush.