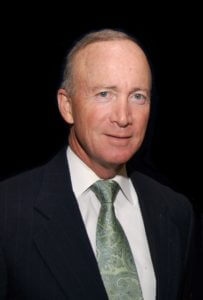 Mitch Daniels is the president of Purdue University. Before his current job, he had many others. He was governor of Indiana, for instance. And White House budget director. Before those two jobs, he was chief political adviser to President Reagan. In his office at Purdue, Daniels talks with Jay about higher ed, the federal government, and more. At the end, Jay pumps Daniels for a Reagan story or two – and Daniels comes through with flying colors.
Subscribe to Q & A, Hosted by Jay Nordlinger in Apple Podcasts (and leave a 5-star review, please!), or by RSS feed. For all our podcasts in one place, subscribe to the Ricochet Audio Network Superfeed in Apple Podcasts or by RSS feed.
Please Support Our Sponsor!
Quip is the NEW electric toothbrush that packs just the right amount of vibrations into an ultra slim design with guiding pulses to simplify better brushing - at a fraction of the cost of bulkier brushes. Quip starts at just $25 and right now, you can go to
getquip.com/qa
to get your first refill pack FREE with a QUIP electric toothbrush.