Zimbabwe gained its independence in 1980. Since then, it has been ruled by one man: Robert Mugabe, the dictator. Like most Zimbabweans, Evan Mawarire has never known any other leader. Today, he is Mugabe's worst nightmare: a principled, moral, talented, brave critic.
Mawarire is a Christian pastor. Last year, he made a video, expressing love of country, and exasperation at the longstanding dictatorship. The video went viral in Zimbabwe. Mawarire was arrested, of course, and eventually had to flee the country with his family. He has since returned (and, of course, been arrested again).
This week, he has managed to be at the Oslo Freedom Forum. He sat down with Jay for a "Q&A." You will want to listen to this remarkable man, who – who knows? – may be president of Zimbabwe one day.
Subscribe to Q & A, Hosted by Jay Nordlinger in Apple Podcasts (and leave a 5-star review, please!), or by RSS feed. For all our podcasts in one place, subscribe to the Ricochet Audio Network Superfeed in Apple Podcasts or by RSS feed.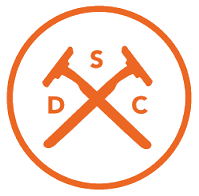 Q & A, Hosted by Jay Nordlinger is sponsored by Dollar Shave Club.
Q & A, Hosted by Jay Nordlinger is sponsored by Zip Recruiter.