Antonio Ledezma is the mayor of Caracas. He is also a political prisoner – a prisoner of the chavista government, led by Nicolas Maduro. He was arrested last year, brutally. He was arrested because he is a democrat and the chavistas are not.
Freedom is eroding fast in Venezuela.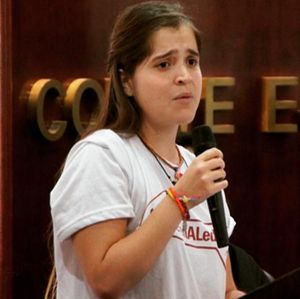 The mayor's wife, Mitzi, and daughter, Antonietta, attended the Oslo Freedom Forum this week. Jay sat down with Antonietta, a recent college graduate. She is a bold and poised young woman, determined to help her father and her country at large.
Mayor Ledezma's party is called the "Fearless People's Alliance." Good name.
Subscribe to Q & A, Hosted by Jay Nordlinger in iTunes (and leave a 5-star review, please!), or by RSS feed. For all our podcasts in one place, subscribe to the Ricochet Audio Network Superfeed in iTunes or by RSS feed.