A few weeks ago, the Iraq War was in the news again, briefly: That's because Donald Trump went all Cindy Sheehan on the subject. In response, Victor Davis Hanson wrote an important piece – certainly what Jay regards as an important piece: "Iraq: The Real Story."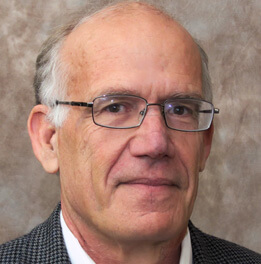 In this "Q&A," Jay talks to VDH about Iraq. Among other things, VHD explains the practical effect of getting Iraq wrong – of allowing a false picture to take over. The effect isn't good.
Whatever you think of the Iraq War, you will almost certainly find Hanson worth hearing out. And Jay is especially gratified that VDH is doing this hard – and largely thankless? – work.
Support Our Sponsors!
This podcast is brought to you by Hillsdale College and their Constitution 101 course. You can sign up for FREE today. Once you start the course, you'll receive a new lecture every week to watch on demand, along with readings, discussion boards, and more. Sign up for Constitution 101 for FREE at Hillsdale.edu/Ricochet
For a limited time The Great Courses Plus is offering Q and A, hosted by Jay Nordlinger listeners a chance to stream their new Video Learning Service: The Great Courses Plus popular collection of business courses – Absolutely FREE!
Go to thegreatcoursesplus.com/QA
Subscribe to Q & A, Hosted by Jay Nordlinger in Apple Podcasts (and leave a 5-star review, please!), or by RSS feed. For all our podcasts in one place, subscribe to the Ricochet Audio Network Superfeed in Apple Podcasts or by RSS feed.