Jay does a sportscast — but with a twist at the end: a discussion of Star Wars, Star Trek, etc., with two experts on the subject: David French and Sopan Deb. David is one of Jay's regular sports gurus, and so is Vivek Dave. They are both present. Sopan is a ringer, a guest guru: a writer for the New York Times, a stand-up comedian, a musician, and more. The gang talks about the NBA, including the Boston Celtics (Sopan's team), recent trade action, the All-Star game (worth watching?), and Charles Barkley (a classic American). Then there is talk about the Super Bowl: Is Tom Brady the GOAT? How about Coach Belichick? Furthermore, what about the Super Bowl ad that relates directly to Vivek? Finally, there is the sci-fi flight. Come along for the ride.
Subscribe to Q & A, Hosted by Jay Nordlinger in iTunes (and leave a 5-star review, please!), or by RSS feed. For all our podcasts in one place, subscribe to the Ricochet Audio Network Superfeed in iTunes or by RSS feed.
Please Support Our Sponsor!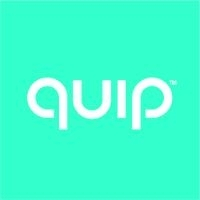 Quip is the NEW electric toothbrush that packs just the right amount of vibrations into an ultra slim design with guiding pulses to simplify better brushing - at a fraction of the cost of bulkier brushes. Quip starts at just $25 and right now, you can go to getquip.com/ricochet to get your first refill pack FREE with a QUIP electric toothbrush.