David Luhnow is the Latin America bureau chief of the Wall Street Journal – and one of Jay's favorite journalists. Luhnow is immensely knowledgeable, and he imparts his knowledge in clear, balanced terms. Though an American, he was born and raised in Mexico. His brother Jeff has an interesting job, and he's very good at it: general manager of the Houston Astros. David and Jay start out by talking a little baseball. Then they get into the nitty-gritty: murder, dictatorship, freedom, and the burden of history in Latin America.
Subscribe to Q & A, Hosted by Jay Nordlinger in iTunes (and leave a 5-star review, please!), or by RSS feed. For all our podcasts in one place, subscribe to the Ricochet Audio Network Superfeed in iTunes or by RSS feed.
Please Support Our Sponsor!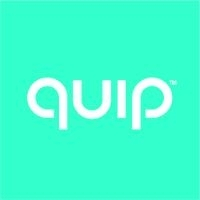 Quip is the NEW electric toothbrush that packs just the right amount of vibrations into an ultra slim design with guiding pulses to simplify better brushing - at a fraction of the cost of bulkier brushes. Quip starts at just $25 and right now, you can go to getquip.com/ricochet to get your first refill pack FREE with a QUIP electric toothbrush.