The faculty lounge has reopened — and just in time to mark a landmark birthday for one of our esteemed instructors. After the festivities, the professors weigh in on a gaggle of issues: the Trump travel ban goes before the Supreme Court; another legal smackdown over DACA; the prospects for progress in North Korea; Syria and war powers; and a presidential pardon for Jack Johnson. All that plus our annual World Series picks and the first ever Law Talk shout-out to Sylvester Stallone.
Subscribe to Law Talk With Epstein, Yoo & Senik in iTunes (and leave a 5-star review, please!), or by RSS feed. For all our podcasts in one place, subscribe to the Ricochet Audio Network Superfeed in iTunes or by RSS feed.
Please Support Our Sponsors!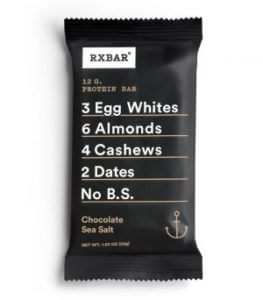 RXBAR set out to create a new kind of protein bar with a few simple, clean ingredients and where every ingredient serves a purpose. For 25% off your first order, visit RXBAR.com/lawtalk and enter promo code LAWTALK.
Quip is the NEW electric toothbrush that packs just the right amount of vibrations into an ultra slim design with guiding pulses to simplify better brushing - at a fraction of the cost of bulkier brushes. Quip starts at just $25 and right now, you can go to getquip.com/ricochet to get your first refill pack FREE with a QUIP electric toothbrush.