Brit Hume argues on Twitter: "I suppose you can also be pro-tax cuts, pro-deregulation, pro-defense increases, pro-gun rights, pro-life and anti-Trump. But at some point, it begins to seem ridiculous." John McCormack of the Weekly Standard ripostes: "I suppose you can oppose sexual assault, conspiracy theories, lying, adultery, mocking American POWs, sanitizing dictators & white supremacists, and still be pro-Trump. But at some point, it begins to seem ridiculous." This perfect distillation of the fight on the Right is the subject of maybe the best podcast we've ever done. Give a listen.
Subscribe to Commentary Magazine Podcast in iTunes (and leave a 5-star review, please!), or by RSS feed. For all our podcasts in one place, subscribe to the Ricochet Audio Network Superfeed in iTunes or by RSS feed.
Please Support Our Sponsor!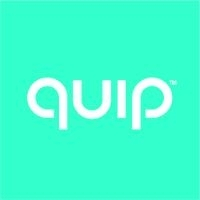 Quip is the NEW electric toothbrush that packs just the right amount of vibrations into an ultra slim design with guiding pulses to simplify better brushing - at a fraction of the cost of bulkier brushes. Quip starts at just $25 and right now, you can go to getquip.com/ricochet to get your first refill pack FREE with a QUIP electric toothbrush.