So much news we had to our second podcast a day early! There's a little gloating, I admit, but also a lot of analysis about the decertification of the Iran deal. How Trump didn't "vandalize" it because exiting from it is perfectly permissible under its provisions. How Obama's misunderstanding of the regime and wishful thinking about the Middle East led him to a bad deal. And how the new realities of the Middle East make the deal a relic of a different time. Give a listen.
Subscribe to Commentary Magazine Podcast in iTunes (and leave a 5-star review, please!), or by RSS feed. For all our podcasts in one place, subscribe to the Ricochet Audio Network Superfeed in iTunes or by RSS feed.
Please Support Our Sponsor!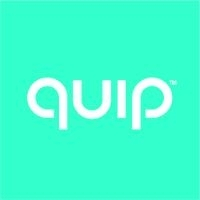 Quip is the NEW electric toothbrush that packs just the right amount of vibrations into an ultra slim design with guiding pulses to simplify better brushing - at a fraction of the cost of bulkier brushes. Quip starts at just $25 and right now, you can go to getquip.com/ricochet to get your first refill pack FREE with a QUIP electric toothbrush.