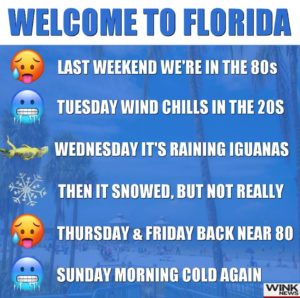 Any natural system will have a lot of variability. It's not natural for anything to stay the same. Weather is a good example of this. One might think that this would make one reluctant to rebuild our economy and our government based on the weather. But progressives do exactly that. And I think that's the whole point.
The weather will tell you whatever you want to hear. It's perfect. "In order to save the world, you all must do whatever I say! Just look at the weather! Don't you see?!" Hard to argue that, without your argument sounding just as irrational as their original point.
The more I study the climate change movement, the more I think this is intentional. They know what they're doing. They can't support their arguments with something rational, like past experience or economic statistics. So they choose to support their argument with something completely irrational and unpredictable, like the weather. You can't argue against them, because you don't understand the weather or the climate.
Of course, neither do they, but they have academia and the media to help conceal that inconvenient truth. I hope they're all just stupid. But I don't think they are.
I think this is intentional.
Published in General