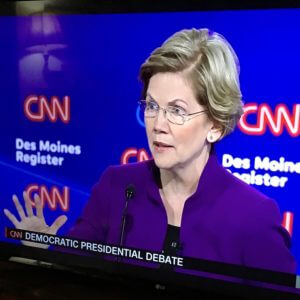 Fifteen years ago, in her book Where's Mom?: The High Calling of Wives and Mothers, Dorothy Kelley Patterson asked this pointed question: "Is being someone's wife and another's mother really worth the investment of a life?"
With that question, Patterson gets to the heart of what many mothers struggle with today. We live in a culture where motherhood alone isn't treated as a respectable enough career in and of itself. A woman must also have a college education and then use that education to build a successful career outside of the home. Home life and motherhood are just a part of her life, additions to what really matters.
Sadly, children are treated as accessories and commodities, to be added for personal enjoyment, but discarded when they interfere with personal endeavors. These children certainly are not worth the investment of her whole life. How very silly of any woman to simply want to stay home with the children. What a waste of a mind, of an education, and of a perfectly well-functioning adult who should be contributing in much more valuable ways to society (like paying taxes).
Raising children gets in the way of the more important things.
Last night during the Des Moines Democratic Debate, Elizabeth Warren essentially answered Patterson's question. Warren explained that we should have universal pre-K for every three- and four-year-old in America because "that's an investment in our babies. An investment in their mommas and their daddies." For her, and for the droves of liberal feminists she represents, being a mother isn't worth the investment of a life. Women should not invest themselves in the lives of their own children. Instead, the virtuous investment is to use taxpayer money to place all small children in institutions.
Why? Because a mother should never have to give up her dreams, aspirations, career goals, and her very life to raise her own children. No. That would be ridiculous. What mothers really need is for their paths to be clear of any interference or distraction and what children really need is someone else to tend to and care for them.
Warren made it personal, which is to be expected of any Democrat in a political debate, and was nearly giddy talking about getting back to work as a young mother and dumping her two burdensome children off with someone else.
"I've been there," she said. "I remember when I was a young mom. I had two little kids and I had my first real university teaching job. It was hard work. I was excited. But it was childcare that nearly brought me down."
It was those pesky kids who were getting the way of her "real" work. Clearly we can't allow children to do that, which is why she then added, "I think about how many women of my generation just got knocked off the track and didn't get back on and never get back on."
According to Warren, motherhood is getting off-track.
Children are a burden and a distraction.
Children aren't worth the investment of a life.
That is, one's own children aren't worth the investment of her life. What I found interesting was how Warren went on to speak of childcare workers. That we need to treat them with dignity and value them for who they are and what they do.
And yet, for a mother to stay home with her very children, to give of herself to tend to and care for her own infants, toddlers, and school-aged children, somehow that's just not respectable enough. Sure, Warren and others may not actually say that out loud, but that is precisely their attitude given their obsession with making a way for women to get out of the home and away from their kids, or as Warren would say, back on track.
Caring for your own children at home? Bondage.
Caring for someone else's children at work? Freedom.
It's all lunacy and evidence of the present effort to undermine and destroy the family, the home, gender distinctions and roles, and the very foundation of our society.
I'll close with Patterson's description of the, as she calls it, "surrogacy of this age" which describes quite adequately the attitude of not only Warren, but all six Democrats on stage last night, and I fear is the sweeping attitude of too many in Western culture today:
Of course, much of the world would agree that being a housekeeper is acceptable as long as you are not caring for your own home; treating men with attentive devotion would also be right as long as the man is the boss in the office and not your husband; caring for children would even be deemed heroic service for which presidential awards could be given as long as the children are someone else's and not your own.
Published in Politics