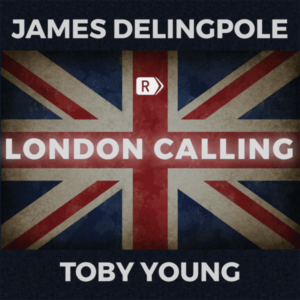 Here we are, folks. Thursday is election day for our cousins over in the UK. (And no, Uncommon Knowledge doesn't have its own country.) In the great British tradition, lay down a bob or two and place your bets.
ElectoralCalculus, the English equivalent of the RealPolitics Polling Average, is currently sitting at a 46 seat Conservative Majority. BUT – because polling is so tight it could go as high as 94 OR deliver another hung Parliament (13% chance.)
The Scottish National Party is probably safe in 40-43 constituencies. In Northern Ireland the DUP, which Mrs. May used to cobble together a coalition last election, will probably hold about 10. Sinn Féin, who currently have 7 seats but have never, ever voted in the House, will probably hold 6. Nigel Farage's Brexit Party, which does so well in the European Parliamentary elections is polling only 3.1% nationally and will be lucky if they seat 1 MP in their inaugural general election.
But what say you? And make sure you join us Friday for the London Calling Election Special, where Messrs Delingpole and Young will either be dancing or moving their assets offshore.
Published in Politics