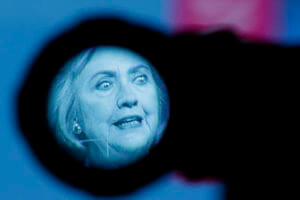 Today in The Delusions of Hillary, the twice-failed presidential candidate told a BBC radio host that "many, many, many people" were pressuring her to enter the presidential race. "I say, never, never, never say never."
I can't help but think that many, many, many Americans never, never, never want Hillary Clinton to run again. What are your thoughts, Ricochetti: How would a repeat of 2016 go this time around?
Full disclosure: I only posted this story so I could use the creepy AP picture above I saved from last election.
Published in General