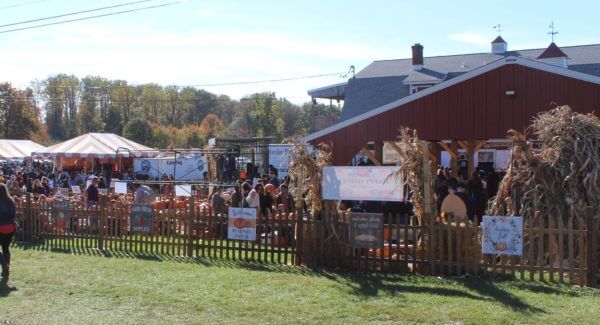 Markets Find a Way
Stopped by a local farm this past Saturday. My family and I walked around, looked at some of the animals, then went and bought a few things at the farm stand. They were selling flowers, pumpkins, numerous varieties of apples, and lots of healthy fresh vegetables. I picked up some apple cider donuts (Hey, it has apple in it . . . don't judge).
I live in Morris County, New Jersey. The median home price in this county is $439,200. As you might imagine, there are not many families willing to keep a 600 acre farm when they could sell the land to developers for tens of millions of dollars. There are still a few families willing to make a go of their family farms, but can you survive in such an expensive area simply selling fruits and vegetables?
In the movie Jurassic Park, Jeff Goldblum's character, Dr. Malcolm, utters the line, "Life, finds a way." The point is that organisms will adapt, change, or evolve in ways we may have never predicted. In an economic sense a similar statement could be made that, "Markets find a way." The problem with trying to have central control over an economy is, there are too many variables. Situations change in ways no could have predicted. In a free market, people can try different ways to adjust or evolve to the new realities. Many will fail but some will, well, find a way.
Back to my trip to the farm. When we pulled into the farm we were directed onto a field and ended up parking a few hundred yards from the main building. The place has a good sized parking lot that you can just pull right into in the spring, but on this particular Saturday there were literally thousands of people visiting the farm. As we walked by the main store part of the complex, we saw a live band playing music. There was another stand selling burgers, hotdogs, fries, and other hot foods. Across the way there was a big tent where the grown-ups could go to sample some local wines.
We took a look at some of the animals on display. People were feeding the donkeys, goats, horses, and cows. Some were giving them dry food they bought from the gum ball type vending machines. Other bought rotting lettuce and carrots from the farm stand. Rather than throwing out the old veggies, they package some up so people can buy it and feed it to the animals. There was also homemade ice cream, pies, jellies, and other farm fresh items for sale. They even had bundles of old corn stalks that you could buy for decoration.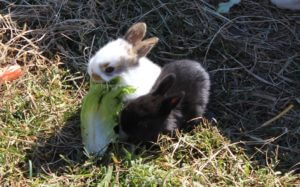 The biggest draw, though, was the chance to pick your own fruits and vegetables. They do this all summer based on what is in season, but apple picking the fall is their most popular time by far. On a weekend it costs about $15 per person just to get into the fields and orchards. Tractor pulled hayrides provide your mass transit through the fields. There is also a corn maze that you can try to find your way through. On your way out, you pay for your apples, pumpkins, etc., on a per pound price. We just bought from the stand this trip, but the kids had a blast when we went apple picking there other years.
So, how do you make a family farm work after most of the farmland around you has been transformed into suburbs? You change, you adapt, you become a Disney version of Farmland USA, except with real animals and real farming. People from New York City and the surrounding suburbs love the idea of spending a day in the "country" and they are willing to pay for it. Sometimes when driving around I see a new treeless development on what you can tell was once a farm. The fact that some folks have found a way to keep the farm working and profitable is a real blessing. And no central planner would have thought it possible.
Published in General