In "Enter Trump," John Hinderaker points out that President Trump stayed in the wings with Mariano Rivera while "Hail to the Chief" played. Then Metallica's "Enter Sandman" filled the room and the President walked out with "The Sandman" who put batters to sleep better than anyone else in baseball history. Put this together with his Jamestown speech and his New Mexico rally and there may be an answer to how you overcome a relentless hostile 24/7 propaganda campaign posing as "news reporting."
If you know boxing and MMA, and President Trump really does, you know the timing he used. Let the formal government riff end. Cue the announcer and bring up the music, walk up through the crowd as your song hits its stride. Showmanship, high level showmanship:
And then there is the epic level troll of the TruCons on the White House home page, "Morning in America." So true. We are coming out of a long bipartisan down cycle just as we were at this point in the first Reagan term. "Are you better off than you were four years ago?" The Democrats dread that question arising in their supposedly captive voter blocs. So do the RINOs, whose false choices are exposed by the facts created by a Reagan or a Trump.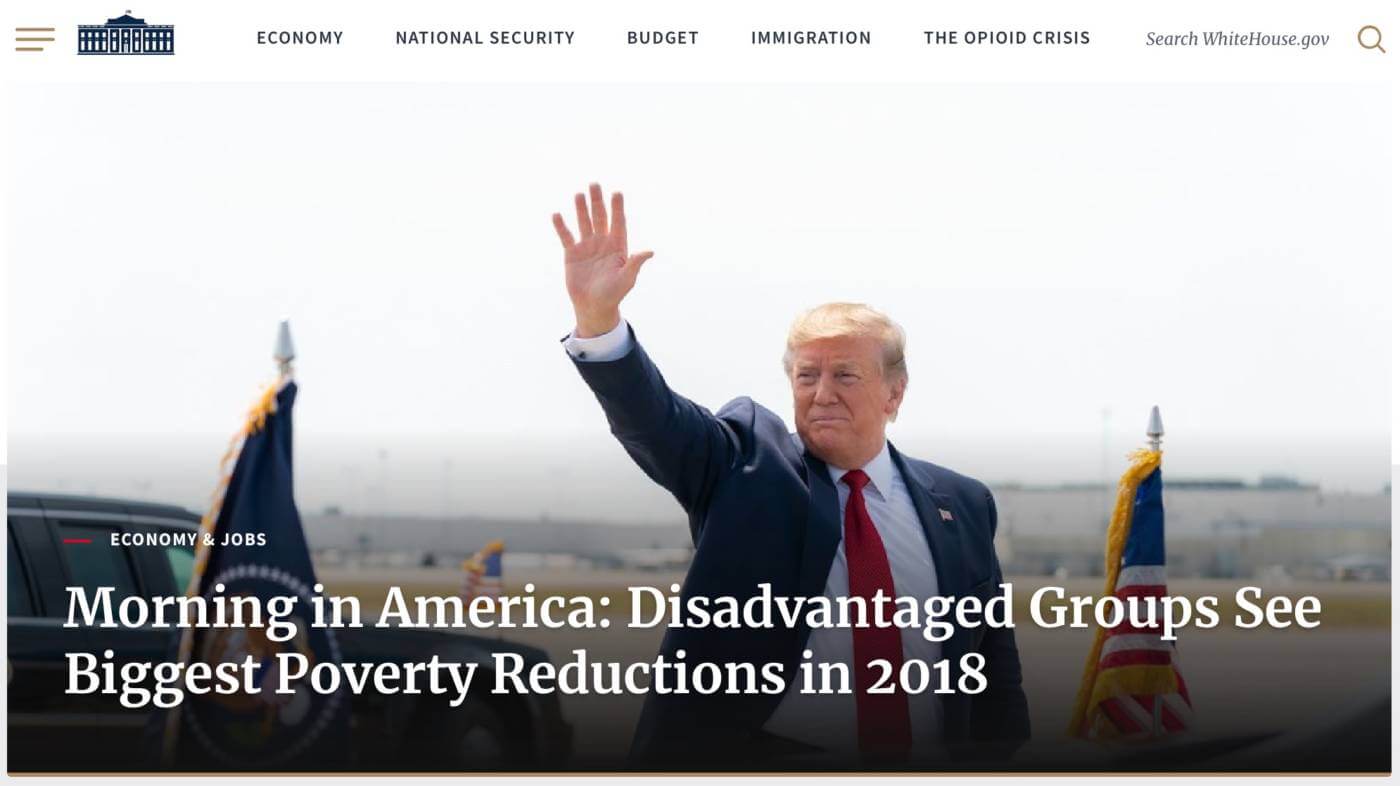 In Jamestown and New Mexico, President Trump showed how to appeal to people without pandering. In the New Mexico rally, he made a nationwide appeal to Latinos/Hispanics/Mexican legal immigrants. He cited a great sportsman, who he had just honored at the White House, and who is a perfect example of immigrants who wish to become Americans. He cited jobs, wages, and safety. He especially denounced cartels and gangs for trafficking Latin American women into this country for sex slavery, tying that evil enterprise to porous borders. He has recast the unrefined "rapists" comment of 2015 into a formulation that no one can directly gainsay.
In our day, with our choppy and visual social media and cable news byte communication, is the Greatest Showman the new Great Communicator? Is the reality TV star the new B-grade actor, horrifying the bicoastal, bipartisan elite while winning a electoral majority with the forgotten Americans?
Published in Politics