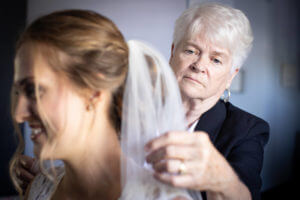 In its 2016 platform, the Democratic Party identified itself as "the party of inclusion," promising to "work together to move this country forward, even when we disagree." Yet a resolution the party adopted last month shows that the Democrats are contradicting themselves.
The new resolution makes plain the party's opposition to people of faith whose views depart from secular orthodoxy on hot-button social issues.
Couched between statements aimed at wooing non-religiously affiliated voters (commonly referred to as "nones"), the DNC resolution takes a clear jab at religious voters. Complete with scare quotes around "religious liberty," the resolution claims that people of faith who want to live and work consistently with their religious beliefs pose a threat to their fellow Americans—including "religious/nonreligious minorities."
Here's the statement, which the Democratic National Committee passed nearly unanimously as part of the wider resolution:
WHEREAS, those most loudly claiming that morals, values, and patriotism must be defined by their particular religious views have used those religious views, with misplaced claims of "religious liberty," to justify public policy that has threatened the civil rights and liberties of many Americans, including but not limited to the LGBT community, women, and ethnic and religious/nonreligious minorities;
Even in today's contentious political atmosphere, the resolution's anti-religious tenor is striking. The idea of lashing out against Americans whose "morals, values, and patriotism" are rooted in religious beliefs would have been impossible for our founders to imagine when they designed the nation's Constitution "for a moral and religious people."
More than anything else, the DNC's resolution points to a larger, troubling theme that has played itself out in federal, state, and administrative courtrooms throughout the past decade-plus. Over and over, government actors have treated the religious views of their fellow Americans with suspicion and outright contempt, dismissing deeply held beliefs as a sham.
The most prominent example of this anti-religious bigotry was on full display in the state of Colorado's seven-year quest to punish Masterpiece Cakeshop owner Jack Phillips. While the Colorado Civil Rights Commission pursued its original complaint against Jack, one commissioner publicly compared his plea for religious freedom to that of slave owners and perpetrators of the Holocaust—asserting that, "[f]reedom of religion and religion has been used to justify all kinds of discrimination throughout history."
In its 7-2 decision, the U.S. Supreme Court rebuked the commissioner as well as the rest of the commission who remained silent in the face of such open hostility to religion. As Justice Anthony Kennedy wrote in the court's opinion, "To describe a man's faith as 'one of those most despicable pieces of rhetoric that people can use' is to disparage his religion in at least two ways: by describing it as despicable, and also by characterizing it as merely rhetorical—something insubstantial and even insincere."
Incredibly, even after the decision, the state targeted Jack with a second lawsuit. It agreed to drop the case after new commissioners were caught on tape agreeing with those anti-religious comments after the Supreme Court cited them as evidence of impermissible hostility toward religion.
Jack is far from the only target of the anti-religious sentiment that all too frequently marks "the party of inclusion." Like Jack, Barronelle Stutzman of Arlene's Flowers is a creative professional who has undergone years of prosecution from her state after politely declining to participate in a same-sex wedding for a friend and longtime customer. And like Jack, Barronelle's last resort is to seek relief at the nation's high court, which she is pursuing.
There's no denying that anti-religious bigotry has real-world consequences. It harms real people in tangible ways. Jack and Barronelle remind us of that. The last thing we need is for the DNC to continue this trend.
Published in Politics