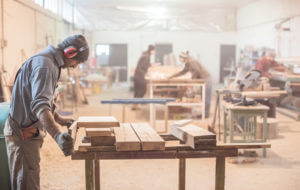 This would be a terrible time for American to reject dynamism, that churning of jobs and firms that marks a vigorous economy where creative destruction is happening apace. Even with big economic policy actions in recent years, this still seems to be an economy where potential growth is around 2%. The Atlanta Fed describes a healthy, dynamic economy thusly:
In a dynamic economy, firms are constantly opening and closing, with workers churning among them. In a dynamic economy, entrepreneurs and innovators are incessantly commercializing new ideas and business models, keeping established firms on their toes, and pushing the economy to evolve and advance. … Like a living being, the economy needs circulation — churn — in order to remain healthy. It needs its old or damaged cells to be broken down and their raw materials recycled. It needs to develop new resiliencies when exposed to the contagion of a recession or technology-driven disruption. And it must be able to constantly adapt to changes in its environment in order to survive. Dynamism powers all of this.
Of course, dynamism comes with a cost. Disruption can be unsettling, even in an economy where jobs are plentiful. Indeed, there's a deep anti-dynamism strain within right-left populism that focuses on costs rather than benefits. In his new book, The Conservative Sensibility , George Will writes of his fear that Americans "might be entering what we be called the Great Flinch, a reaction against the uncertainties and other stresses inherent in dynamism."
Yet most people know you can't turn back the clock with this or that policy. They know those off-shored manufacturing jobs aren't coming back in any significant numbers. For example: Tariffs might shift furniture-making jobs out of China, but they're going to Vietnam, not America. But even if those jobs were headed back to America, would we really want them? Bloomberg reporter Michael Sasso finds skepticism, as well as hope, in a region of North Carolina known for its furniture industry:
Part of then-candidate Trump's support in 2016 came from disgruntled blue-collar workers, and this Blue Ridge foothill region saw as much distress as anywhere. Employment in its furniture industry dropped by more than half in the 2000s because of the Great Recession and Asian competition.

Today, the stretch of U.S. 321 from Hickory to Lenoir, known locally as Furniture Row, is littered with closed showrooms. While Trump won this area 2-to-1, few locals expect his 25% tariffs to bring back lost jobs. Civic leaders are eager to attract skilled trades and emerging technologies. Meanwhile, Hickory's made-to-order upholstered furniture sector — which survived the foreign onslaught — is thriving, and managers complain more about an aging workforce than Chinese competition.

… Few locals seem to be counting on a return of the lost jobs. They may not need them. Ten years ago, unemployment in the Hickory-Lenoir-Morganton metropolitan area hit 15% after a wave of factory closings. However, boarded-up plants no longer needed power, which freed electrical capacity for computer data centers. Apple Inc. committed to spending $1 billion on one, and today the facility employs around 400, said Scott Millar, the region's economic development chief. Unemployment is down to 4.3%, and the furniture business has found stability on a smaller scale. Americans' finickiness over sofa fabrics has led to a resurgent custom-order business insulated from Asian competition. Remaining factories are offering $2,000 hiring bonuses and wages of as much as $35 an hour.
Published in Economics