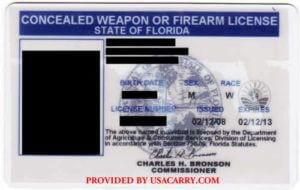 Shooting a gun never appealed to me prior to five years ago. My attitude towards guns has shifted to a point where it seems natural and necessary to have one.
When my husband pressed me to have a gun in the house, I resisted for a few years. We live in a gated community, and having a gun in the house seemed excessive. I didn't object to guns, per se, but I also didn't much appreciate them. Since my husband was so determined to have one, given there has been minor crime in our development, I agreed. His first gun was a Glock 19. It felt heavy and intimidating to me, but I wasn't going to use it—until my husband expressed his desire for me to learn how to use it, since it was going to be in the house. (Reflecting on his rationale, I don't find it very persuasive, since I am rarely here without him!) But I finally tried it out at the first gun range which we joined.
The darn thing felt heavy. And the noise in the gun range was unbelievably loud. Even with earplugs and ear muffs, it was disturbing and difficult to tolerate. The trainer recommended a couple of adjustments, like getting my hair off my ears, and the ear muffs fit much better. Still, the indoor range was very loud, and I always jumped at the first shot fired by anyone.
Gradually I found I kind of liked shooting. We bought better ear protection, so that helped my attitude. I wasn't a total disaster on my aim, but the gun still felt heavy to me. So we decided to buy a Ruger for me. That wasn't a good idea. It had a kick that I disliked and it interfered with my aim. So I started to use my husband's gun again, discovering that with my ongoing comfort with the idea of shooting, the weight didn't bother me.
Eventually, my husband suggested I get my own Glock (and I suggested he get the newer model), and we also found a gun range, indoor/outdoor, closer to home (20 minutes). Long story, short—he now calls me Annie Oakley and I really enjoy the discipline and challenge. Before I go on the range, I always repeat the three rules: assume the gun is loaded; point in a safe direction and keep your finger off the trigger (when you're not shooting).
But now the question of concealed carry has come up. A while ago my husband decided he should get one because the time might arrive when a citizen would not be permitted to have one; I thought that possibility sounded a bit extreme. With the latest proposed laws, and watching Republicans cave to ridiculous justifications for limitations on guns, I figured at the very least, I needed to get a permit.
This step and its significance for me is a big deal on a number of levels. I resent having to consider concealed carry because of the stupidity and ambitions of the Republicans. They are not even looking at the data to figure out which existing laws simply need to simply be applied, which new laws will make no difference at all, which proposals will cripple our current rights, and whether gun control is good for citizens and for the country. I resent living in a time when I don't feel safe, that I have to take more responsibility for my safety, and that my peace of mind regarding my day-to-day life has been compromised (however little), so that I might need a gun. I resent feeling that I may be overreacting to the possible dangers, that I may be becoming paranoid, and that I am acquiescing to a trend.
At the same time, I read some statistics from 2018 (updated since) that made me feel less like an outlier and more in alignment with others who appreciate their Second Amendment Rights and concealed carry:
Last year, despite the common perception that growth in the number of permit holders would stop after the 2016 election, the number of permits grew by about 890,000.
Outside the restrictive states of California and New York, about 8.63% of the adult population has a permit.
In fifteen states, more than 10% of adults have permits, up from just eleven last year.
Alabama has the highest rate — 22.1%. Indiana is second with 17.9%, and South Dakota is a close third with 17.2%.
Four states now have over 1 million permit holders: Florida, Georgia, Pennsylvania, and Texas.
Another 14 states have adopted constitutional carry in all or almost all of their state, meaning that a permit is no longer required. However, because of these constitutional carry states, the nationwide growth in permits does not paint a full picture of the overall increase in concealed carry.
Permits continued to grow much faster for women and minorities. Between 2012 and 2018, the percent of women with permits grew 111% faster for women and the percent of blacks with permits grew 20% faster than for whites. Permits for Asians grew 29% faster than for whites.
Concealed handgun permit holders are extremely law-abiding. In Florida and Texas, permit holders are convicted of misdemeanors and felonies at one-sixth of the rate at which police officers are convicted.
I've made excuses for quite a while to avoid getting a concealed carry permit. I still dislike the idea of wearing a gun or carrying it in my purse. And yet–
It's time.
Published in Guns